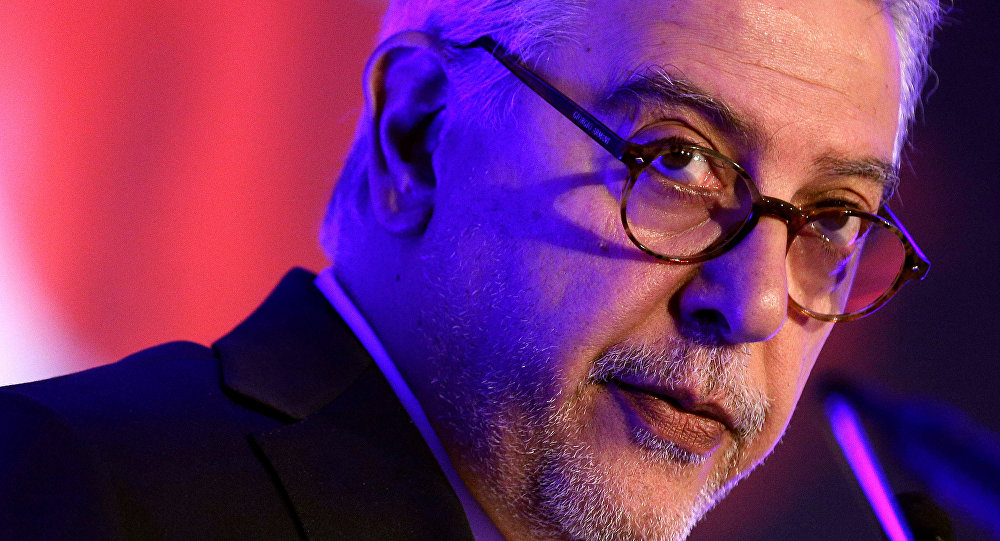 Speaking to the American evening news broadcast PBS Newshour, on Thursday, the Turkish envoy to the United States, Serdar Kilic said Washington is making a mistake helping the PYD/PKK Kurdish militants in Syria. Although, fighting Daesh is the aim, Kilic believes that using one terrorist organisation (the Kurdish PKK and -all its branches- is considered a terrorist group by Turkey) to defeat and push back another, is not a solution, but "a mistake" and bad strategy.
The Turkish ambassador to Washington said that since Syrian Kurds, members of the PYD/PKK have taken control of northwestern Syria, they have launched numerous attacks (some of them deadly) against Turkey, 700 of them in "the last year alone".
As Anadolu reads, "The ambassador said that the U.S. had praised the PYD/PKK and YPG/PKK for 'liberating' Raqqa, Syria, but in fact, what happened was only the swapping out of one terrorist group for another.
'Now Daesh is out of Raqqa but the YPG/PYD is in', Kilic explained.
German journalist in support of Operation Olive Branch
Meanwhile, a Westerner, the German journalist and former Middle-East correspondent of public broadcaster ARD, Christoph Horstel spoke to Anadolu Agency about the Turkish military operation in Syria's Afrin region and said that "it is a duty of the Turkish President Recep Tayyip Erdogan to prevent his country and its people from being attacked".
Photo (Library)
"We will support Turkey if it fights terrorism in Syria and then withdraws without trying to play a permanent role in Syrian politics,", the journalist told Anadolu, adding that "the U.S. has been using Kurds for many decades and it will be harmful for Kurds themselves and for everyone else."
Referring to the German-Turkish relations of the past period, Horstel sounded disappointed, saying: "Unfortunately, in recent years Germany has moved away politically from Turkey, and this is the German government not Germany. The media here (Germany) are doing everything to slander President Erdogan, to make Turkey and Islam look bad. It is just forgotten that we have some millions of very well integrated, very hard-working decent Turks here who are cooperating well and who have become part of the prosperity" of Germany, the journalist added…/IBNA
Main Photo: Serdar Kilic Joshua Roberts / Reuters