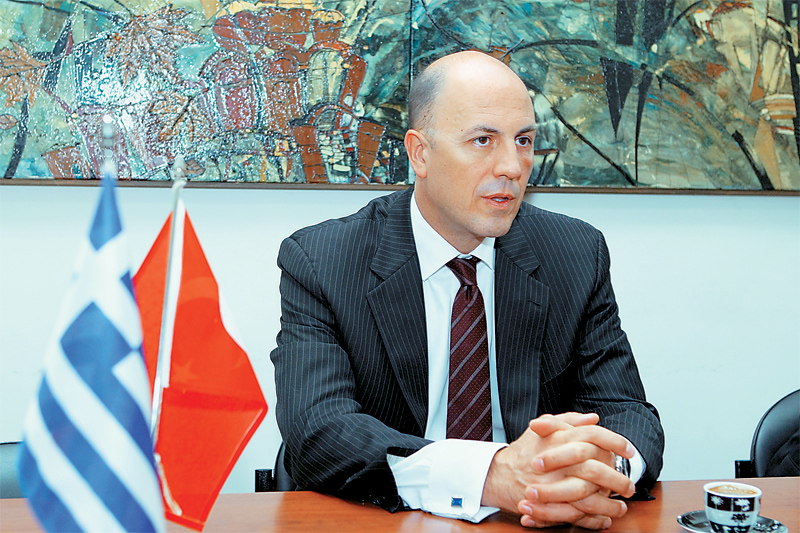 By Manolis Kostidis – Ankara
The ambassador of Turkey in Athens, Kerim Uras, in his interview to the turkish news agency "Anadolu" referred to the relations between Greece and Turkey and the developments in the Cyprus matter.
"The Greek side of Cyprus, one month after the dismissing the Anan plan became a member of the European Union. Since then it has exercised veto on 8 of the 14 of Turkey's accession negotiation chapters. The Cyprus matter is waiting to be resolved for 50 years now and the key to its resolution are the hydrocarbons, the water and the natural resourced that are created by the current", he said characteristically.
Uras mentioned a new type of formula for the compensation of the Cypriots who have lost their properties. "According to international law, 80% of the private property in northern Cyprus belong to Greek Cypriots and the solution of this matter constitutes a condition. This will require a great deal of money. This can only be made possible with the distribution of part of the profit from the natural resources, with which a compensation fund will be created. In this way, the resolution of this problem will be made possible with self-financing, without anyone becoming encumbered with such a financial burden".
The Turkish ambassador also referred to the Muslim community of Thrace pointing out that "they say that in Lausanne there is no mention of Turks, but for Muslims. Islam is not sufficient for the self-definition of the people. We hope that as soon as possible the authorities here will find the right way and, in accordance with the demand of the people, will alleviate the limitations to the right of freedom of expression, identity and the matter of using the language they desire".
Regarding the Exclusive Financial Zone in the Mediterranean, Uras expressed his satisfaction for the developments referring to Egypt's stance against Athens saying that "even though the relations between Turkey and Egypt are not so good, Cairo respected our complaints to the desires of Greece in this matter. Egypt is a well founded state and taking into consideration its long-term interests did not act against Turkey. This means that if there are the right international conditions followed by political will, these subjects will soon head towards a resolution".