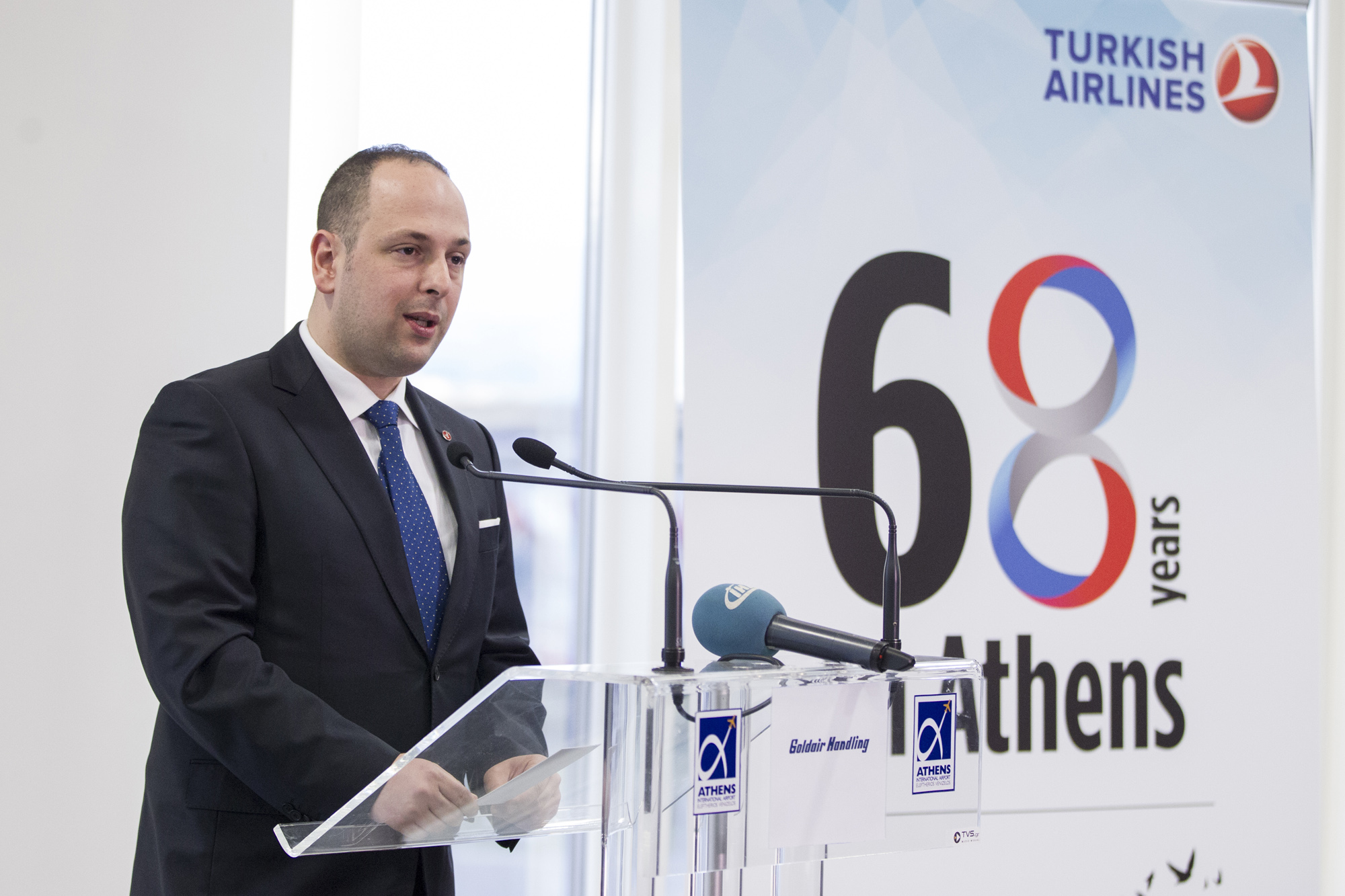 Ankara, February 14, 2015/ Independent Balkan News Agency
By Manolis Kostidis
The Turkish Airlines celebrated its 68 years of operation in Athens. On February 12, 1947, was held the first international flight of Turkish Airlines on the route Ankara – Istanbul – Athens.
In a ceremony held at "Eleftherios Venizelos" airport, the new director of the company in Athens, Alp Yavuzeser, stated the company's policy and future goals in the greek market.
The company says that "Athens is a very important market for Turkish Airlines and this is evident through our wealth of activities – it is worth noting that Athens was historically our first international destination. We organise journalistic trips and acquaintance trips (FAM trips) from around the world, because we believe in the potentials this particular market can offer and we have never stopped supporting the country through incoming tourism. As a result of these actions, we observe in our figures the growing interest in Greece from the destinations we have invested and that makes us continue unabated.
As an airline that flies to most countries in the world, it provides access to and from Greece, which is very important for the development of the industry and the economy".
"At present, we fly to over 250 destinations. We execute three flights from Istanbul to Athens, and two to Thessaloniki. Our goal is to increase these services. Greece is at a critical turning and because of this situation it wants to promote economic development. Both in domestic flights and flights abroad, we realized that a country grows more when it improves its accessibility. The interconnection between Turkey and other countries and continents has prepared the way for our economic development. We give this possibility to Greece. We propose to link Greece with the rest of the world through the Turkish Airlines. Today we celebrated our 68th year of operation; I wish that we be together for the 70th and 100th year. The strategy of our company is to develop in Greece as we have the same goal all over the world", Alp Yavuzeser told IBNA.