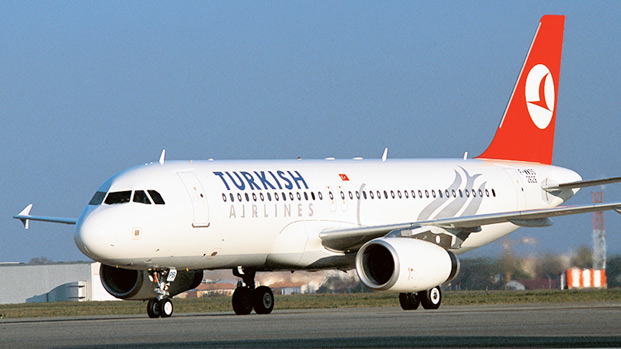 By Manolis Kostidis – Ankara
Turkish Airlines announced significant financial loses despite the company's impressive growth figures.
According to the company's announcement, in the first quarter of 2014 the Turkish Airlines' sales grew by 43% and reached 5.1 billion turkish lira (1.7 billion Euros). In the same announcement, the company reports losses in the amount of 226 million turkish lira (72 million euros).
The company states that "seasonality as sudden changes in the exchange rates have caused these losses" without going into more detail.
The results came as a surprise, because the Turkish Airlines, in the first quarter of 2014, shows an increase of 20% in its passengers, while during the same period transported 12 million passengers with its aircrafts occupancy rate reaching 78%.
The Turkish Airlines has 249 aircrafts and flies to a total of 251 destinations around the world.
The question that arises is how can a company that has shown such a rapid growth and high profitability in recent years, present these losses without giving any details regarding the flight routes that have caused these damages.