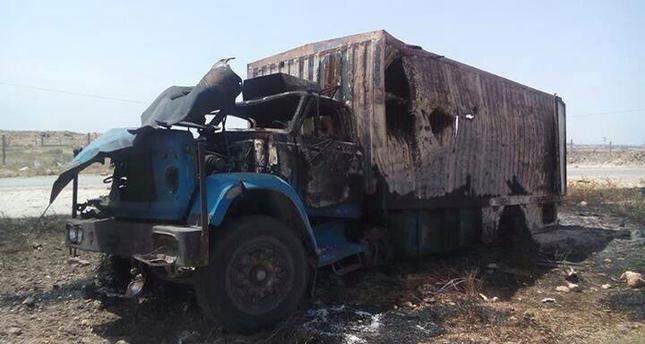 By Manolis Kostidis – Ankara
Turkish media report that syrian fighter jets hit a turkish truck in Aleppo using air to ground missiles.
According to television network CNN Turk, the truck belongs to the humanitarian organization IHH and was transporting food to Syria. Initial information speaks of one dead and one injured .
This specific Islamist organization in 2010 had organized the mission of the ship Mavi Marmara to Gaza under the pretext of humanitarian aid, which resulted in the invasion of Israeli commandos on the ship where nine people were killed causing the Turkey-Israel relations to reach a nadir.
Damascus has repeatedly accused Ankara of supporting the Islamist terrorists in Syria and claims that it sends tracks with weapons arming the terrorists.
The Turkish Prime Minister Recep Tayyip Erdogan has set as a key objective of his foreign policy the overthrow of the Syrian President Basar Asad, despite the friendly relations between the two leaders before 2010. In fact they had even gone on a family vacation together.
However in recent years the two countries' relations have reached a nadir with Syria accusing Ankara that it supports the Islamists terrorists inside the Syrian border.
The U.S. has also in the past stressed their "concerns" that some of the aid sent to the rebels by Ankara may eventual pass into the hands of Islamic terrorists. Already in the area Rakka in Syria Islamists have established their own "state" their own government, which applies the sharia Law!