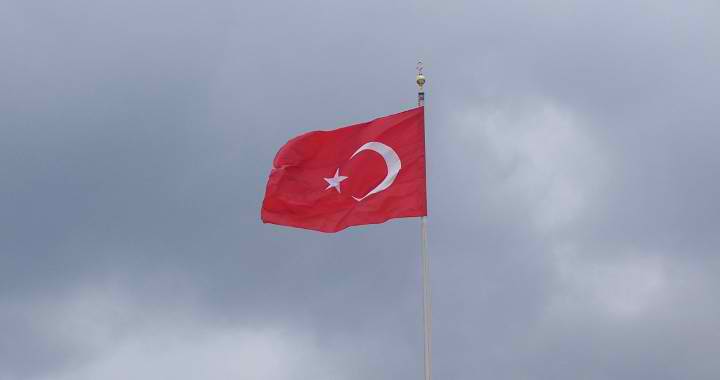 By Clive Leviev – Sawyer of The Sofia Globe
Bulgaria's Transport Minister Danail Papazov has given reassurances to Bulgaria's road freight companies that the new transit fees set to go into force in Turkey on September 1 would not affect Bulgarian lorries.
Tension at the Bulgarian-Turkish border has been simmering for months, ever since Bulgaria's hauling industry claimed in spring that Bulgarian lorries were being targeted by discriminatory policies implemented by Turkish authorities. On May 9, hundreds of Bulgarian lorry drivers went as far as to block the two main checkpoints on the border with Turkey in protest.
Spirits appeared to calm down until last week, when Bulgarian hauling industry groups said that the higher transit fees, which will go into effect in Turkey on September 1, would de facto close the Turkish market to foreign freight firms.
Echoing the earlier episode in May, the haulage industry said that the goal of the new regulations was to push Bulgarian firms from the Turkish market and demanded that Bulgaria retaliate in kind, raising its own transit fees on Turkish lorries.
Bulgaria's official answer was to seek clarification from Turkish authorities. The answer, Papazov said on August 22, was that the transit fee for Bulgarian lorries will remain unchanged – 43 euro.
Papazov said that the new fees did not apply for lorries from countries with which Turkey has standing bilateral agreements on freight and passenger traffic. Bulgaria signed such an agreement with Turkey in 1977, he said.
The only change that would affect Bulgarian lorry drivers is a 300 euro fine if they are found to be driving in Turkey without the necessary permit. Bulgaria's legislation too had such a provision, Papazov said.
Papazov said that he would meet his Turkish counterpart Binali Yıldırım in the first week of September to discuss the issue further.
The minister said that haulage industry groups have been notified of Turkey's official response, but at least some groups appeared not mollified by the announcement. According to Petko Angelov, who sits on the managing board of Bulgarian road freight association Basat, the system for imposing the fines was flawed and open to abuse.
Speaking to Bulgarian news agency Focus on August 21, Angelov said that the haulage industry would closely monitor the situation after September 1 and if Turkish authorities abused the system to impose numerous fines on Bulgarian lorries, Bulgaria's freight firms were prepared to once again hold protests.
(Photo: suzunkaya/sxc.hu)