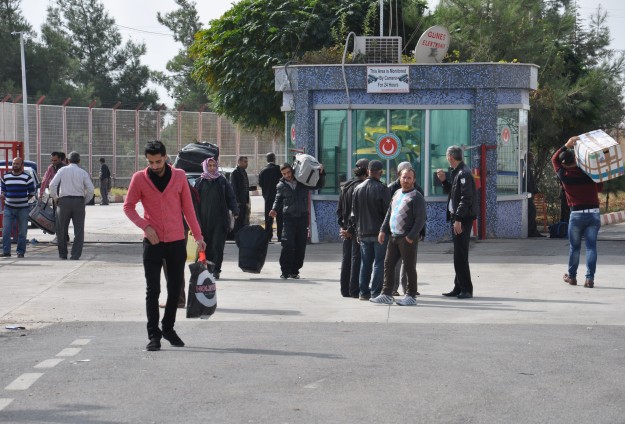 Review by Christos T. Panagopoulos –
Oncupinar border gate, which was closed due to the clashes in Azez city of Syria, was reopened, officials said.
Saying that the gate has been closed since September 19 to the crossings except for humanitarian aids, Kilis Governor Suleyman Tapsiz said "It's allowed to cross the border and also Esseleme border gate was opened by Syria." He recalled that the crossing has been going on in a controlled way.
Aid convoys, sent by non-governmental organizations to carry lorry and cement, have caused intensity at the area.
It's observed that refugees, living in Kilis, returned to their countries with fundamental needs while many Syrian people were coming to Turkey.
Although there is no restriction, the border has been closed by Syria, except for humanitarian aids' crossing, because of some groups' attitude in Syria since September 19.
Source: Anadolu News Agency