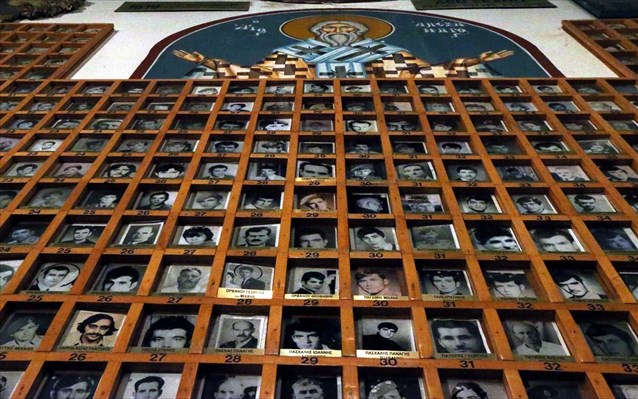 Nicosia, July 29, 2016/Independent Balkan News Agency
The war crimes and crimes against humanity committed by the Turkish army in Cyprus are among the gravest crimes in international law, said Nicos Serghides, the President of the Organization of Relatives of Undeclared Prisoners and Missing Persons.
He was speaking on Thursday, during an event to honor civilians who went missing during the 1974 Turkish invasion in Cyprus. According to Serghides, 617 civilians continue to be missing, including old people, 116 women and 32 children.
The responsibility of Turkey, an EU aspirant, is huge, he added. Serghides went on to say that Ankara is keeping silent for 42 years and conceals data and information that could help in clearing up the fate of missing persons.
Serghides welcomed an announcement by the President of Cyprus, Nicos Anastasiades, to dedicate funds for archive research in the records of international organisations and others. He also underlined the decisiveness of the President Anastasiades and of his government to keep up with efforts to determine the fate of each and every missing person.
It must be understood that without a solution to the drama of the families of missing persons, there will be no solution to the Cyprus problem, Serghides concluded.
Cyprus has been divided since 1974, when Turkish troops invaded and occupied its northern third. Since then, the fate of hundreds of people remains unknown.
A Committee on Missing Persons has been established, upon agreement between the leaders of the two communities, with the scope of exhuming, identifying and returning the remains of missing persons to their relatives.
Source: Cyprus News Agency