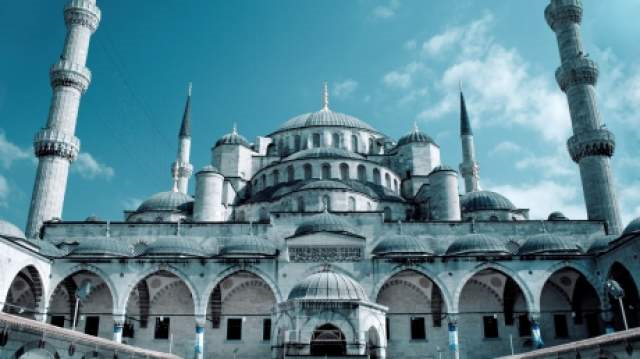 The Great Mosque project to be built in Bucharest was posted on the website of the religious affairs authority in Turkey (tdvcamiler.com).
According to the quoted source, after the completion of the construction project, the works are to be started this year, hotnews.ro informs.
On May 11, 2016 the Mayoralty of District 1 issued the urbanism certificate for the mosque that the Mufti Muslim Cult of Romania plans to build on 22-30Expoziţiei Blvd.
The District 1 City Hall conditioned the issue of the building permit for the worship centre on the approval of an Urban Plan. The Mufti Muslim Cult of Romania submitted, on January 26, 2016, to the District 1 City Hall, the documentation for the issuance of a town planning certificate, the stage prior to obtaining the building permit.
On May 27, 2015 the government of Romania approved a decision to hand over about 11,000 square meters to the Mufti Muslim Cult of Romania to build a mosque of about 1,000 seats, on 22-30, Expoziţiei Blvd.
Officially, there are 67,000 Muslim believers in Romania. Most of them are in Dobrogea region, whereas 9,000 live in Bucharest.
The preliminary talks between Romania and Turkey on the topic of the mosque and the church began immediately after the Revolution. The officials of the two countries requested the partner a place of prayer and a cemetery for the faithful of the two religions – one in Istanbul, one in Bucharest.
The Romanians in Turkey were to be given a place for a cemetery in Istanbul and another one for the building of an exclusively Romanian Orthodox church.
A place of Orthodox worship already exists. Established by Prince Constantin Brâncoveanu in 1692, the Parascheva Holy Mother Church, property of the Greek community in Turkey, now serves as a cult site for the 30,000 Romanian community in Istanbul./IBNA
Source: romaniajournal.ro