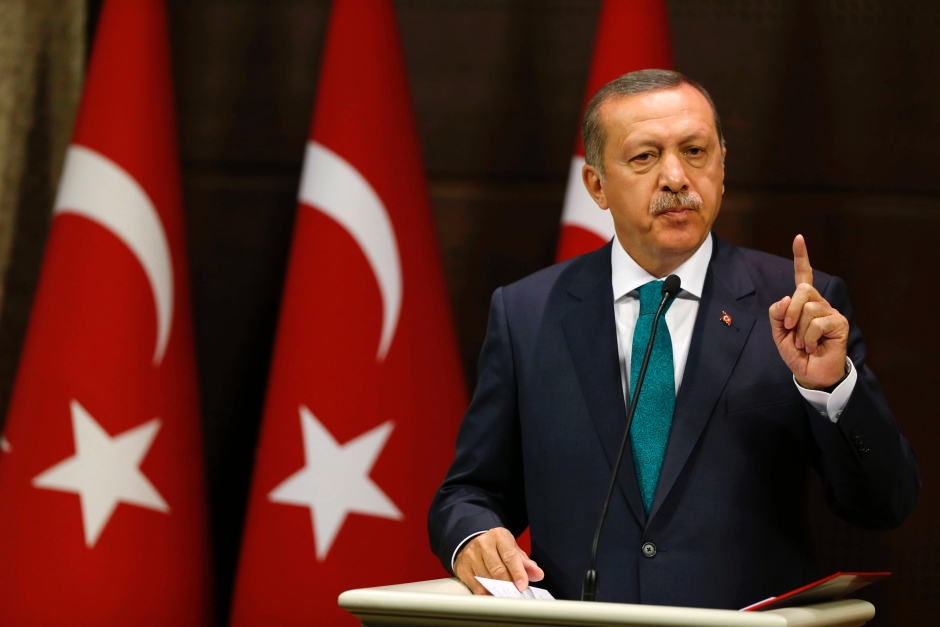 Ankara, April 21, 2015/ Independent Balkan News Agency
Turkish President Recep Tayyip Erdogan has strongly condemned an attack perpetrated against the pro-Kurdish Peoples' Democratic Party headquarters in Ankara on Saturday. "These heinous attacks against peace and stability in our country and against our democracy would never achieve their aims," Erdogan said in a statement Monday.
Two people have been taken into custody after gunshots were fired at the headquarters. They have been brought to the Ankara police headquarters.
The shots were fired at around 4 a.m. local time (0100 GMT) Saturday, said Sirri Sureyya Onder, a lawmaker from the party.
No casualties were reported in the incident, Onder added.
Turkey's Prime Minister Ahmet Davutoglu and Deputy Prime Minister Yalcin Akdogan have also condemned the attack.
(Source: Turkishweekly)