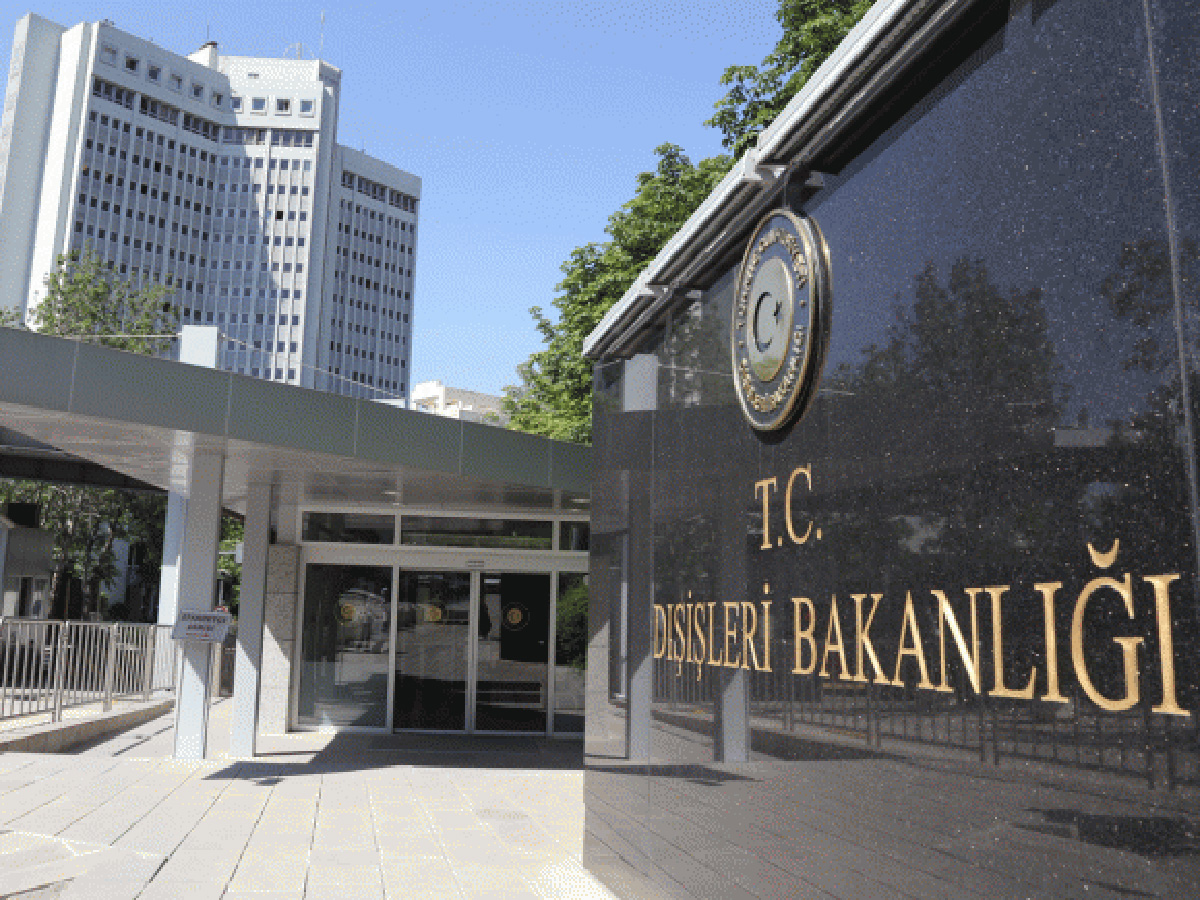 Turkey's Foreign Ministry has blasted the remarks made by the Israeli and Egyptian ambassadors accredited to the Cypriot administration in a recent conference that took place in Cyprus, with FM Hami Aksoy telling them they should "not exceed their authority."
As the English Daily Sabah web edition reported, "U.S. ambassador Cathleen Doherty also voiced support for both of the diplomats, claiming that Turkey's attitude over the matter was 'unacceptable'."
Ambassadors' remarks referred to the unilateral gas exploration activities being conducted by Cyprus in the Eastern Mediterranean.
In particular, last week, Israel and Egypt's ambassadors to Cyprus threatened Turkey with "military intervention". Israeli ambassador Aammy Ravel had said, "I hope Israel will not have to carry out a military intervention against Turkey" over Turkey's reaction against Cyprus' unilateral hydrocarbon-related activities.
At the same time, the Egyptian diplomat, Mai Taha Muhammad, also threatened to use military force against Turkey "if needed."
In a statement that was issued late Monday evening, July 30, Aksoy said:
"The remarks made by some Ambassadors during a recent conference in the Greek Cypriot Administration, in support of the unilateral hydrocarbon-related activities being conducted by the Greek Cypriots in the Eastern Mediterranean, are unwarranted. We recommend to the representatives of the relevant countries that they do not exceed their authority.
It is unacceptable that the Greek Cypriot side persists in acting as though it were the sole owner of the Island and continues with its unilateral hydrocarbon-related activities in the absence of a just and lasting settlement in Cyprus. With these activities, the Greek Cypriot side disregards the inalienable rights on natural resources of the Turkish Cypriots, who are the Island's co-owners. This attitude, which is far removed from any spirit of compromise, demonstrates that the Greek Cypriot Administration has not yet been able to comprehend the win-win-based potential for economic cooperation that could result in the Eastern Mediterranean from a settlement that the Turkish Cypriot side and Turkey have been exerting the utmost effort to achieve.
The authorities of the Turkish Republic of Northern Cyprus and Turkey have, from the very beginning, been issuing the necessary warnings with regard to these irresponsible steps taken by the Greek Cypriot Administration and voicing their justified concerns and indignation. Within this framework, as we have previously stated on numerous occasions, Turkey is determined to protect the rights and interests of the Turkish Cypriots and to continue supporting them.
Minister Çavuşoğlu, at the joint press conference he held with President Akıncı during his visit to the Turkish Republic of Northern Cyprus on 23-24 July, once again openly underlined our determination to protect the rights of the Turkish Cypriot people."
Hami Aksoy's statement came late the same day that the Cypriot administration was expected to "to give the green light to the consortium of Exxon Mobil – Qatar Petroleum to continue -more specifically in the last quarter of 2018- to conduct exploratory drillings in block 10 of the Cypriot EEZ". …. / IBNA