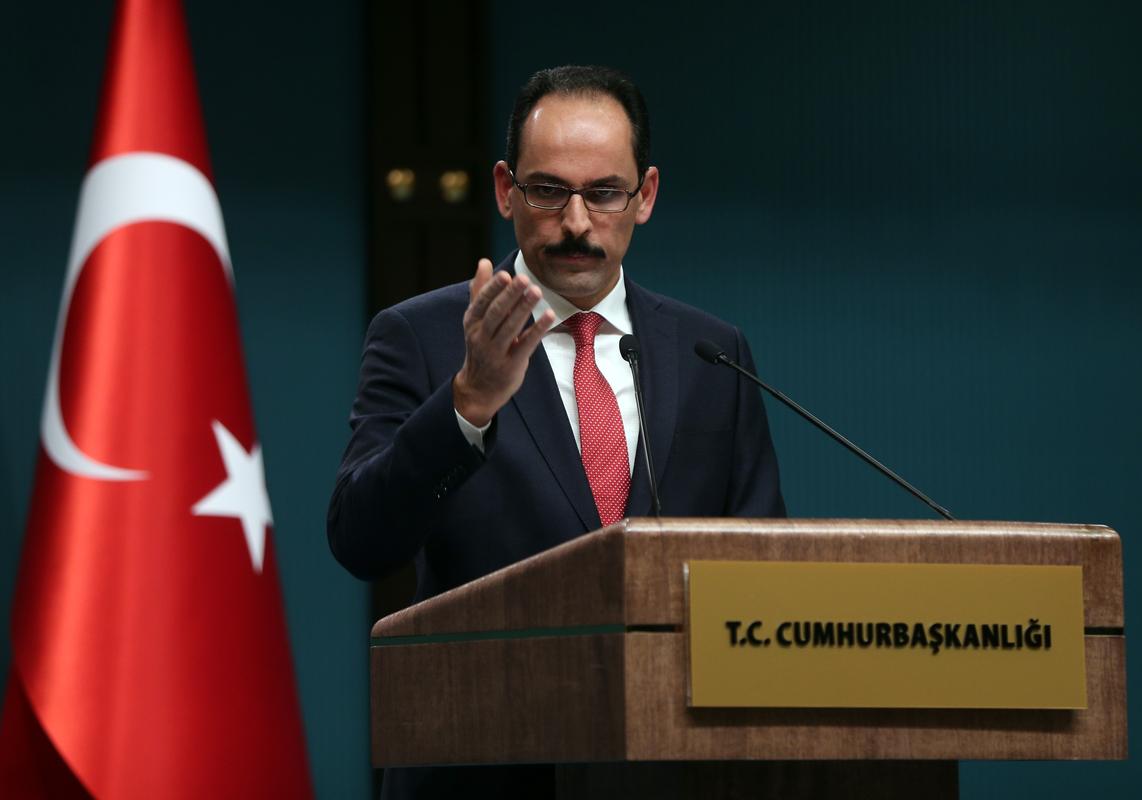 Presidential aide and spokesman Ibrahim Kalin "strongly condemned" a new law proclaiming Israel a "Jewish nation-state", that was passed after a long and stormy debate, Thursday.
"It is certainly not possible to accept this racist step that shows its effort to legally erase the Palestinian people from their homeland. We call on the international community to react against this injustice that happened before the eyes of the whole world", he said to Anadolu Agency, also rejecting "the efforts of the Israeli government to form an apartheid state."
Kalin referred to and criticised the controversial law passed by Israel's Knesset which declares and defines the country as the national homeland of the Jewish people and asserts that "the realization of the right to national self-determination in Israel is unique to the Jewish people", Israeli Haaretz reported, "sparking outrage from Israel's Arab community and provoking concern from the international community."
The bill was passed by 62 lawmakers who voted in favour of the legislation, with 55 opposing it and two other, Benny Begin (Likud) and Orly Levy-Abekasis (independent) abstaining.
After it passed in the Knesset, Arab lawmakers teared the nation-state bill in protest whereas moments after the bill had passed into law, Prime Minister Benjamin Netanyahu said: "This is a defining moment – long live the State of Israel. In the Middle East, only Israel respects [rights]. This is our country, the Jewish state. In recent years there have been those who have tried to undermine that and question the principles of our existence. Today we made it into law: This is the country, the language, the anthem and flag."
However, on his way out of the Knesset, MK Ahmad Tibi and MK Ayeda Touma-Souliman confronted the Israeli premier and yelled at him: "You passed an apartheid law, a racist law."…. / IBNA