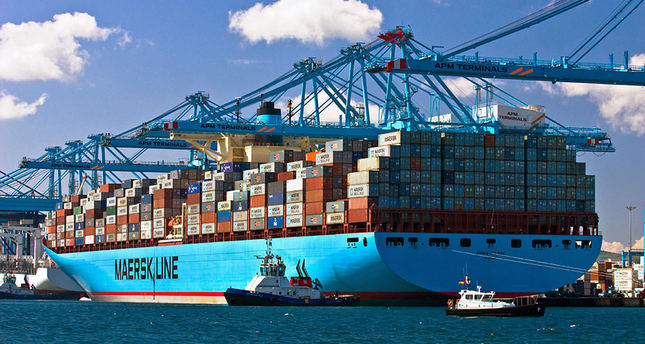 Ankara, July 29, 2016/Independent Balkan News Agency
In the first 6 months of 2016 the trade deficit fell 16 pct year-on-year, says Economy Minister Nihat Zeybekci
Turkey's exports in June rose 8.1 percent, and its trade deficit widened by 5 percent, following rising imports, according to data from the Turkish Statistical Institute (TurkStat) on Friday.
Rising imports saw the year-on-year increase push the deficit to $6.55 billion in June, up from $6.24 billion a year earlier.
The month saw exports rise by just over 8 percent to $12.9 billion while imports were also up, rising 7 percent to $19.5 billion, TurkStat reported.
In June, Turkey exported $1.22 billion worth of goods and services to Germany, followed by the U.K. ($1.1 billion) and Italy ($717 million). It imported $2.6 billion worth of goods and services from China and $2.3 billion worth from Germany.
In the first half of 2016 exports fell by 2.4 percent compared to the same period last year while imports dropped by 6.7 percent, resulting in a 16 percent reduction in the foreign trade gap to $28 billion.
"Though our foreign trade deficit in June rose 5 percent, in the first six months of the year overall the deficit fell 16 percent year-on-year," Turkish Economy Minister Nihat Zeybekci said on Friday.
Zeybekci said that exports to the EU rose 13.8 percent in June. "The EU's share of our exports neared 50 percent of all exports amid the ongoing uncertainty in economies in Europe," he added.
"With the reforms that will be implemented and new incentives for exports and investments, our economy will keep shining in global markets," Zeybekci said.
"The trade deficit will likely narrow further," said Deniz Cicek, an economist at Finansbank AS.
"Looking ahead, we expect some more rebalancing in the cumulative trade balance on account of the ongoing year-on-year decline in oil imports and the end of Russia's sanctions on Turkish exports," Cicek said.
Cicek expects that the country's annual trade deficit at the end of 2016 will stand at $55 billion.
"Signals coming from sub-groups of imports draw a positive picture for investments and the manufacturing sector but negative for domestic demand," said finance analyst Haluk Burumcekci.
"We maintain the current account deficit forecast of $34 billion for the end of year. Risks on our forecast seem balanced," he added.
Source: Anadolu Agency