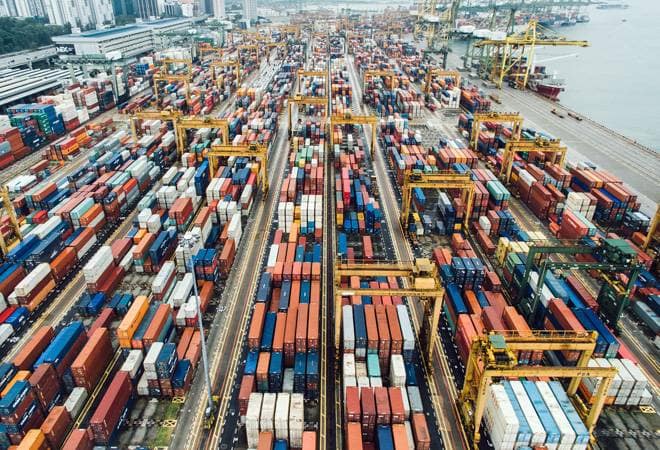 Exports rise 109.2% year-on-year to hit $18.8 billion in April, imports up 61.1% to $21.8 billion, according to TurkStat
Turkey's exports jumped 109.2% on an annual basis to reach $18.78 billion, while imports were up by 61.1% to $21.84 billion, narrowing the trade deficit by 33.2% year-on-year in April.
The foreign trade deficit was $3.05 billion in April, while the figure was $4.58 billion in the same month last year, the country's statistical authority TurkStat said on Friday.
The export-import coverage ratio was 86% in the month, up from 66.2% in the previous year.
In the first four-month period, the country's exports and imports were up by 33.1% and 19.7% to reach $68.74 billion and $82.87 billion, respectively.
The trade gap was down by 19.7% to $14.12 billion over the same period while the export-import coverage ratio was 83%, up from 74.6% on a yearly basis./ibna
Source: Anadolu Agency/TurkStat