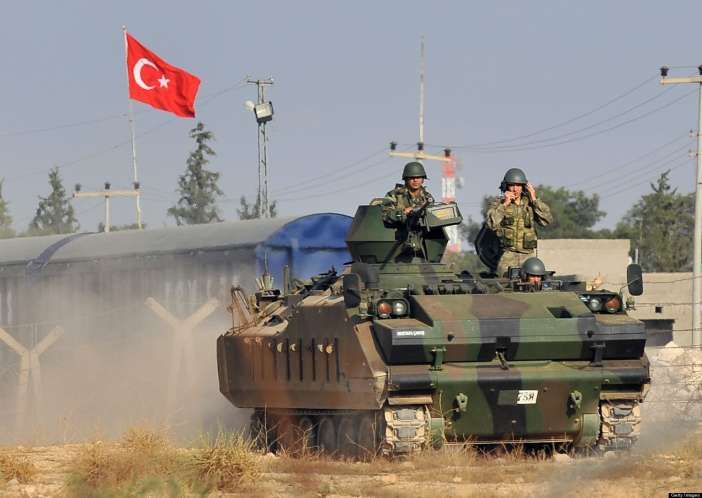 Ankara, December 21, 2015/Independent Balkan News Agency
110 dead in SA Turkey
By Manolis Kostidis
In a surprise move the Foreign Ministry Turkey announced that Ankara "continues to withdraw its forces from Iraq". A statement which has revealed the final departure of 600 Turkish soldiers accompanied by 25 tanks, which in early December had invaded Iraq and had settled openly on the outskirts of Mosul. The official position of Ankara on the matter was the training of forces against the Islamic State.
However, Ankara did not take this decision alone but was preceded by the call of Barack Obama to Recep Tayyip Erdogan.
The US President on Friday night called for the immediate withdrawal of Turkish troops that had settled in Mosul, in a bid to defuse tension between the two neighbouring countries.
The government in Baghdad, had demanded on Tuesday the "full withdrawal" of Turkish forces from the territory.
110 dead in the battles in SA Turkey
The situation in southeastern Turkey remains chaotic, as 15,000 Turkish soldiers have been deployed in residential areas and are carrying out an unprecedented military operation against the PKK.
At least 110 members of the Kurdish organization have been killed in the fighting.
In the cities Cızre, Silopi and Şırnak there are fierce street fighting and the same goes for the district Sur in Diyarbakır. A curfew has been imposed in those cities. The Turkish authorities said that the goal is to "uproot" the PKK from urban centers. The fierce fighting of recent weeks have resulted in 300,000 persons leaving the region of southeastern Turkey, with the Kurds accusing the government of a systematic displacement policy.