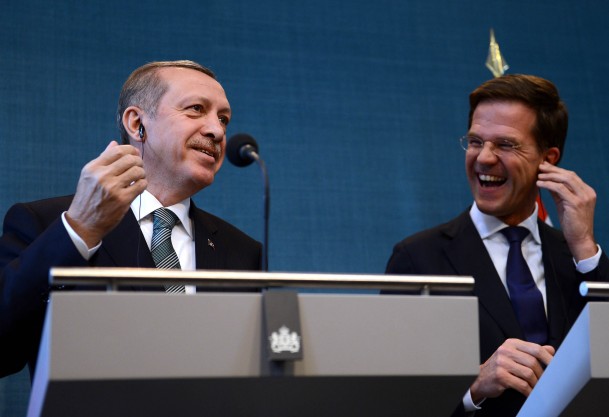 Turkish PM Erdogan said that they wished to raise Turkish-Dutch trade volume to 15 billion USD by 2015.
Prime Minister Erdogan's comments came in The Hague where he addressed a group of Dutch CEOs.
"Turkey and the Netherlands celebrated the 400th anniversary of their diplomatic relations in 2012. For 400 years, Turkey and the Netherlands have had strong relations and cooperation in all fields," Erdogan noted.
"Current trade volume between Turkey and the Netherlands is 7 billion USD. We do not consider this figure as sufficient and want to raise it to 15 billion USD by the end of 2015," Erdogan underlined.
"The Turkish economy in the past decade has achieved important structural developments," Erdogan said.
"Through reforms made in the financial sector, we made our economy go forward on a strong base," Erdogan noted.
"Turkey's gross domestic product was at around 230 billion USD in 2002. This figure jumped to 774 billion USD at the end of 2012," Erdogan underlined.
Touching on European Union's visa requirement for Turkish citizens, Erdogan said that such a procedure for Turkey, a country conducting entry talks with the EU, was not just and was not in harmony with pacta sunt servanda of the EU.
The visa requirement must come to an end, Erdogan also said.