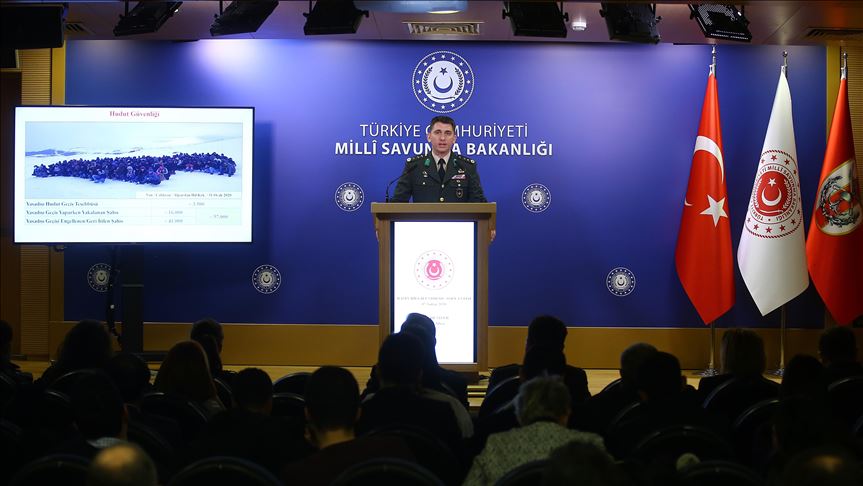 Following the attack carried out by the Assad forces on Turkish troops in Idlib, Turkey's Defense Ministry warned that it would be responding to any kind of attack.
"We will retaliate against all attacks in the same way; our observatories [at Idlib] will continue their tasks", said Turkish Defense Ministry Spokesman Olcay Denizer.
Meanwhile, in response to reports of the Assad forces surrounding Saraqib, Idlib, security sources responded that Turkey's priority was to stop such attacks and ensure a ceasefire, with the Turkish troops taking the necessary precautions.
"Our troops are ready to address any attack on our observation posts under the right of self-defense", they stressed.
On Monday, seven Turkish soldiers and one civilian who worked with the Turkish army were killed in an attack instigated by Assad's troops in Idlib, northwestern Syria. Another 13 people were injured but remain in stable condition, Defense Minister Hulusi Akar reported.
In retaliation for the deadly attack, Turkey hit more than 50 targets and killed 76 Syrian troops, according to Akar. /ibna