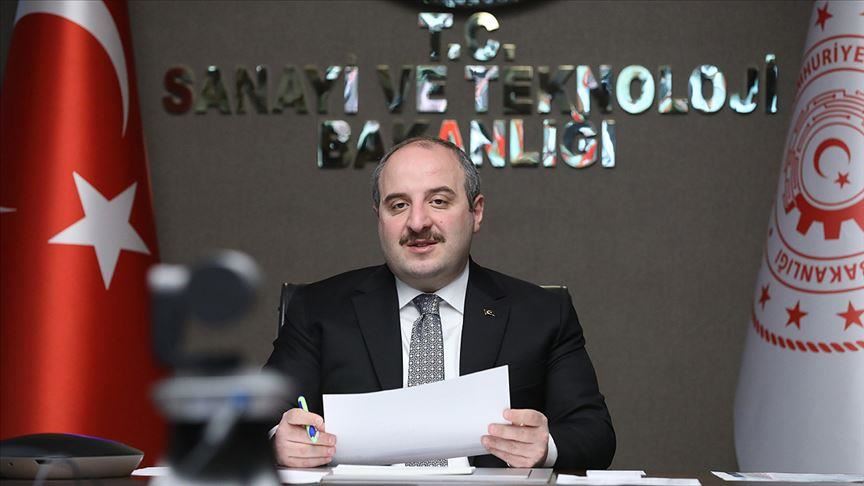 Turkey will not allow the Turkish industry to lose its strength due to the pandemic as the country pursues policies to keep it alive, Industry and Technology Minister Mustafa Varank said on Thursday.
According to Varank, Turkey is facing the economic, social and psychological effects of the pandemic, while trying to protect the health of its citizens all together.
On Tuesday, the Minister of Industry and Technology announced that the automotive industry would be resuming by 11 May, while a large part of factories have already resumed production of cars, as is the case with textile factories.
On Monday, Turkish President Recep Tayyip Erdogan said the country would be able to return to normality between May and July.
Either recovery will require a short time, or people will continue to struggle with a long-running global crisis, Varank said, adding that "it is necessary to be prepared for both scenarios and, while minimizing the risks, we must also consider the possible opportunities".
As the Turkish Minister reminded, Turkey has been facing financial consequences due to the pandemic since April, noting that the automotive sector has suffered significant losses of up to 85% in several markets, such as the United Kingdom, Germany and Spain.
Referring to the country's measures to protect employment and business, Varank said the government was covering staff salaries, providing funding and deferring debts.
He reminded that the state has also imbursed 1,000 ($ 140) to 4.5 million needy people. /ibna