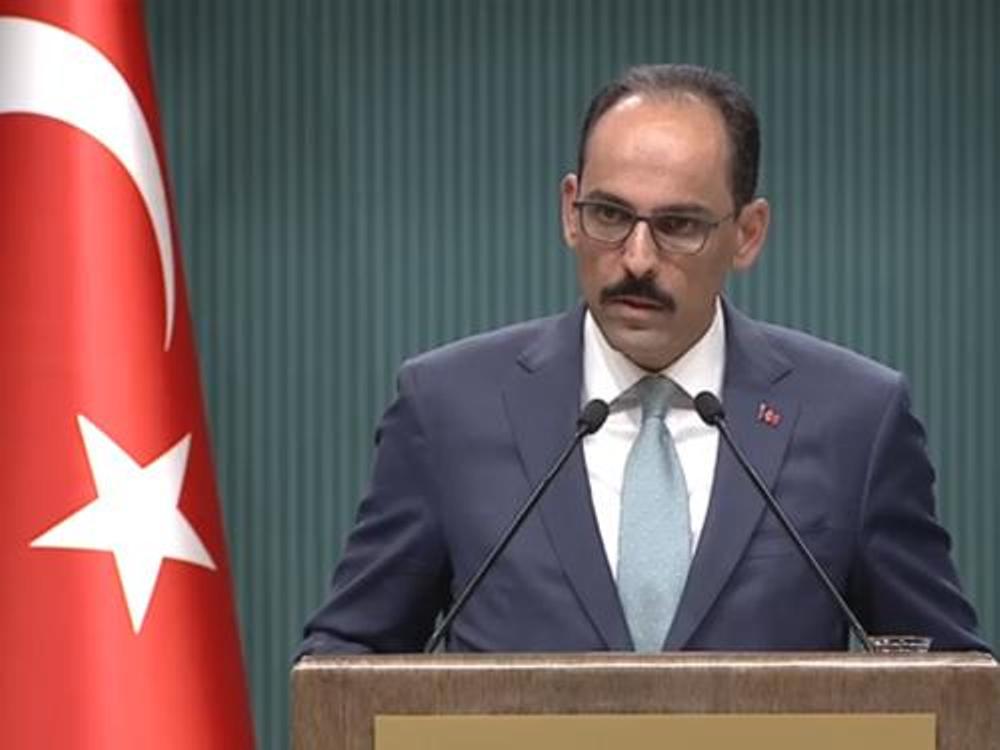 In an interview with CNN Turk, Presidential Spokesman Ibrahim Kalin commented on the issue of the crisis that arose with the announcement of the Turkish NAVTEX in Kastelorizo ​​and the crisis that broke out between Greece and Turkey.
"In our last NAVTEX, Greece reacted in an excessive way and the research area of ​​Oruc Reis was designed 180 kilometers from Kastellorizo. The president told us that since there will be talks, we will wait for a while", Kalin said.
"Mrs Merkel played a constructive role, but as the German press claimed, we were not on the brink of war. Greece is our important neighbor. We are ready to discuss all these issues with Greece. Everyone should continue to work on their own continental shelf, and joint studies will be conducted in controversial areas", Kalin said.
"Let us be constructive, let us wait a little", our President said. Let us resolve our bilateral issues bilaterally. They will not be able to achieve results by using EU membership as a pressure factor", noted among other things the Presidential Spokesman Ibrahim Kalin, to conclude that "we are ready to talk without conditions"./ibna