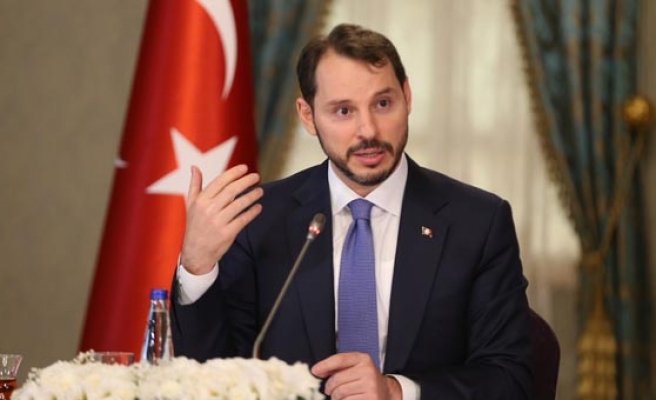 Turkey's Minister of Finance Berat Albayrak revealed that Turkey was getting ready to abandon the US Dollar or the Euro when trading with some countries. In an interview with the Sabah newspaper, he said: "In 1-2 months we will take decisive steps to start trading in local currencies in each country. This will be done with countries that have a significant share in our trade deficit. From now on, a new system with new rules will have to be set up for a trade balance based on equality".
It remains unclear which those countries are with which Turkey is planning on taking such a step, but in the past Recep Tayyip Erdogan had mentioned such initiatives during his meetings with Vladimir Putin. Analysts estimate that an attempt may be made for the Turkish lira to be used in trade with Middle Eastern countries. There are reports in the press controlled by the main opposition of a serious shortage of Turkish foreign exchange reserves.
However, Albayrak appears optimistic and predicts that the Turkish economy will grow in 2020 as well!
"I believe that in the last quarter of 2020 we will return to growth and we will close 2020 by recording a growth rate. Our Central Bank has a reserve of $ 86 billion and in the current situation this amount is more than enough to cover the country's internal and external obligations before their expiration dates", he said.
Nevertheless, Turkey is facing serious problems due to the effects of the coronavirus epidemic. Exports in April 2020 dropped by 41.3% compared to the corresponding month of 2019. Imports flunked by 28.3% compared to April 2019. This situation resulted in the country's trade deficit in April 2010 to reach $ 3.97 billion while in April 2019 it stood at $ 2.93 billion.
According to official figures, the devaluation of the Turkish lira has exceeded all expectations of the Central Bank of Turkey. In the January-April period, the Turkish lira depreciated by 17.4% against the dollar and by 14.7% against the euro, with financial analysts believing the Turkish lira could continue to lose value throughout the year. At the same time, the increase in CDS (bond premiums) in Turkey is impressive. Within 4 months their price has skyrocketed by 102% and from 282.2 points it now stands at 572.02 points. Analysts explain that this shows an increase in investor uncertainty regarding Turkey's government bonds.
However, the steady decline in the number of deaths and outbreaks brings some good news. On May 3, it was announced that 61 people had died and 1,670 cases had been confirmed. The 4,892 patients that have recovered constitute a noteworthy figure.
A total of 129,045 deaths have been reported in Turkey since March 13, when the first case was reported, and 1,424 are being treated in intensive care units. The number of tests that have been carried out is truly impressive, as it has reached 1.2 million!
According to Hürriyet newspaper, the Turkish government is planning on greenlighting the resume of business for barbershops, small shops and some shopping malls sometime in May. Schools, on the other hand, might open in June for 4 weeks. Domestic flights are expected to resume in the first days of June, while international flights are likely to start after June 10. Of course, all of these scenarios, which were discussed yesterday by the cabinet chaired by Erdogan, will be reconsidered at the next cabinet meeting on May 18, when all final decisions will be made. /ibna