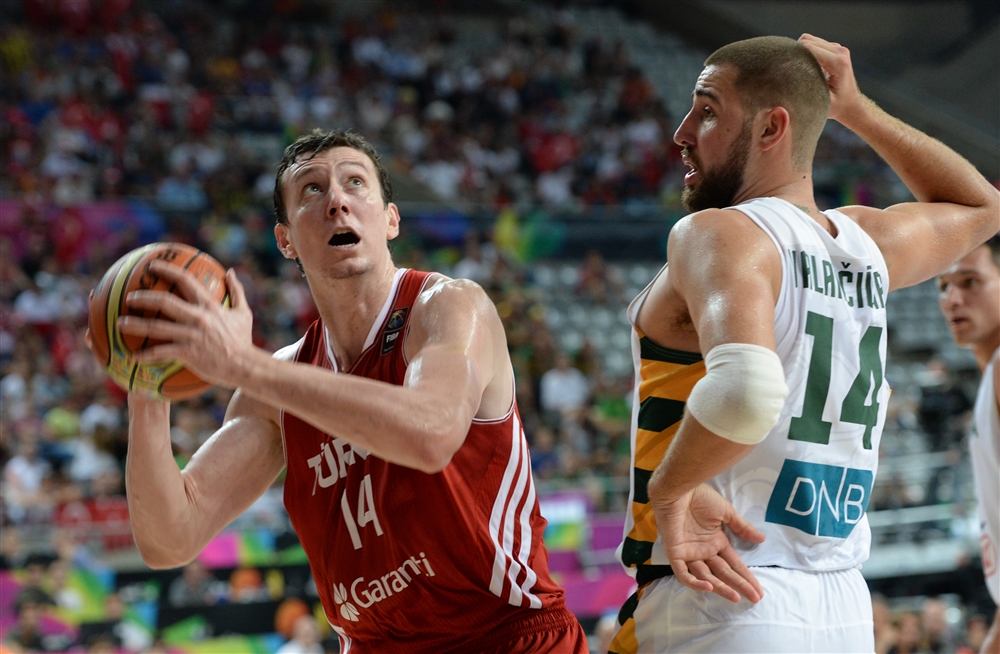 Review Hari Stefanatos
Turkey was disqualified from the semi-finals of the World Basketball Cup of Spain by Lithuania, which won with 73-61, in the first of the tournament's quarterfinals.
In the quarterfinals Lithuania will clash with the USA. For the team of Jonas Kazlauskas, Seibutis scored 19 points, followed by Pocius with 13 and Valanciunas with 12. For the Turks Gönlüm scored 13 and Arslan 12.
Periods: 13-18, 33-28, 47-44, 73-61
Turkey (Ataman): Osman 2, Güler 9, Ermis, Akyol, Hersek, Preldzic 10, Tunçeri, Savas 4, Gönlüm 13, Arslan 12, Asik 11, Aldemir.