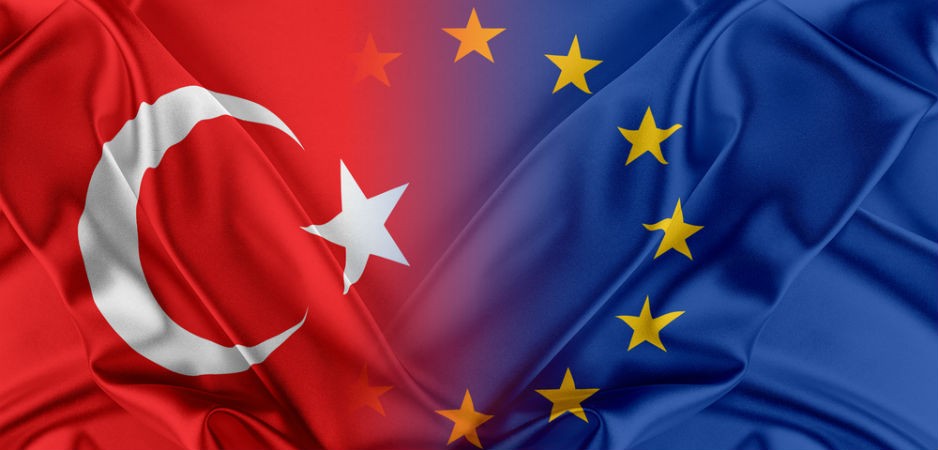 Anadolu Agency reached out to expert analysts regarding the forthcoming European Summit and whether they expect tough EU sanctions on Turkey.
Stressing the importance of dialogue and negotiations in relations between Turkey and the European Union, experts said on Monday that they do not expect harsh sanctions to be imposed against Turkey following the EU leaders' Summit later this week.
Speaking to Anadolu Agency, Emre Gonen, political scientist at Istanbul Bilgi University, stressed that the EU always lacked consensus on foreign policy.
Gonen noted that Turkey is still a candidate for EU membership, and reiterated that Turkey operates as a bulwark for NATO in the Eastern Mediterranean.
On the issue of the Eastern Mediterranean, Gonen said, "Turkey is protecting its legal rights in the Eastern Mediterranean. However, a solution must be found on a negotiating platform. If tensions exacerbate, the EU will not be able to produce a solution."
Amid recent tensions in the region, Greece and Cyprus have stepped up their pressure on other EU Members to impose sanctions on Turkey during the December 10-11 Summit.
Turkey, holding the largest continental shelf in the Eastern Mediterranean, has rejected Greek and Cypriot claims to the maritime border, stating that such excessive claims violate the sovereign rights of both Turkey and the Turkish Cypriots.
In recent months, Ankara has dispatched several drilling vessels to explore energy resources in the Eastern Mediterranean claiming its rights in the region, as well as those of the "Turkish Republic of Northern Cyprus".
Turkish leaders have repeatedly stressed that Ankara is in favor of resolving all outstanding issues in the region through international law, good neighborly relations, dialogue and negotiations.
Regarding the prospect of tougher sanctions against Turkey at the EU Summit, Gonen said he expects that there will be good sense on the part of both Turkey and the EU, which he claimed need each other.
Commenting on statements by Armenian Prime Minister Nikol Pashinyan describing Turkey as an attacking state, he stressed that Turkey must be vigilant.
"Turkey is currently at a historic juncture. It will be called upon to decide how to deploy its military and soft power in order to achieve a global impact," he said.
Birgul Demirtas, a political scientist at the Turkish-German University in Istanbul, stressed that Cyprus was admitted to the EU in 2004, despite the rejection of a UN plan to resolve the Cyprus issue, and profoundly changed policies on regional issues, including Caucasus and the Middle East, blaming parallelly various rules and values ​​for the crisis in Turkey-EU relations.
"However, I believe chances for harsh EU sanctions after the summit are slim. Various mutual economic and strategic interests will prevent strong words against Turkey from turning into severe sanctions," Demirtas added. /ibna