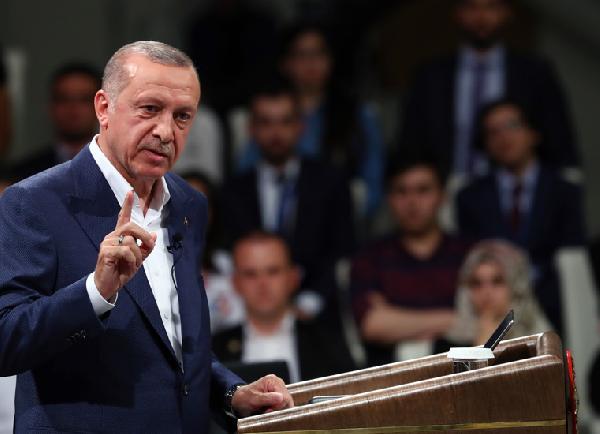 In a live broadcast during the "Youth and Technology Meeting" at Turkish Aerospace Industries Inc. (TUSAS/TAI) in Ankara, on Monday, the Turkish president Erdogan had the opportunity to be close to young people of Turkey who posed questions that he answered.
During this live question-and-answer social media broadcast Turkey's head announced that the country would build its very own nuclear power plant after the Akkuyu one, that Turkey co-constructed with Russia.
"Akkuyu will meet 10 percent of our energy needs," he said, adding another 10 percent or more would be met by the second nuclear power plant, which will be located in Sinop, the Anadolu news agency reads.
"We will also have an opportunity to meet more than that with the third one."
Replying to questions about the state's financial needs and its economic improvement he said that the first domestic automobile was expected to contribute 50 billion euros ($58.7 billion) to the country's GDP.
"We will see these domestic and national vehicles in our country in 2022, and we will export it to the world markets as well."
More specifically and to more in depth questions about Turkey's unemployment rates, president Erdogan said his government aims "to employ 100,000 people by building mega-industrial areas."
"We are renewing and transforming our 135 industrial sites. We will provide 317,000 people with employment here."
Since numbers do the best talking, TurkStat, the country's statistical authority, had said earlier on Monday that those aged 15 and over who were unemployed -3.2 million recorded last March- had decreased by 432,000 on a year-on-year basis…. / IBNA