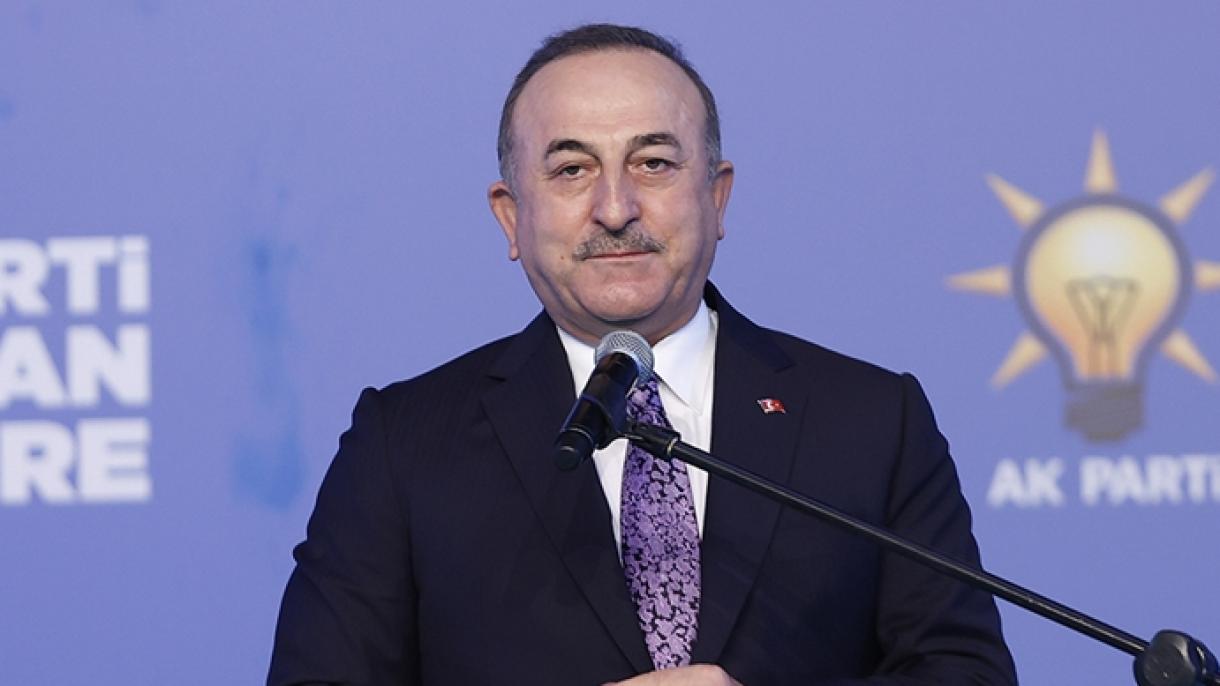 Turkish Foreign Minister Mevlut Cavusoglu, speaking at a regular meeting of the Justice and Development Party (AK Party) prefectural committee in Antalya, said Turkey would report on countries where there were Islamophobic, racist and xenophobic acts and rhetoric and would make them public in the way the European Union and the US do for Turkey and other countries.
"Every year, the Foreign Ministry of the Republic of Turkey will prepare reports on countries in which Islamophobic, xenophobic and racist acts and rhetoric are recorded and we will reveal them to the whole world. And Turkey will now continue to compose its own reports on humanity."
The Minister stressed that Turkey acts with strong diplomacy in the field and at the table, adding that it actively employs domestic and national diplomacy.
Turkey is no longer a spectator of the games organized by others; it sets up the game itself on issues that are of interest to the country, he said.
"We spoiled the game in Syria and insisted on a political solution in Libya," he said.
"We demanded fair sharing in the Eastern Mediterranean. We called for Turkey and the 'TRNC' to not be excluded; for a a fair distribution to be promoted. What did they say? They said no. They said that 'Greece and the Greek Cypriot side have rights; that everything they do is right.' What did we do? We went down to the field, waving a flag in the Mediterranean. Everyone has learned how to cooperate with Turkey," he said.
Referring to Karabakh, the Turkish Foreign Minister noted that "there was the issue of Karabakh; we said there is diplomacy. Nobody approached them, they supported Armenia. Azerbaijan came down to the field, took what it deserved, took back its territories."
In December, there were positive messages on the EU issue, the minister noted and reminded that they are working on a roadmap to develop relations in a positive atmosphere.
Turkey is in every corner of the world with its organizations; it is the first in the world in humanitarian aid, he added.
Mevlut Cavusoglu said they had reached out to 156 countries during the pandemic and, with 248 diplomatic and consular authorities, Turkey is one of the five countries with the most diplomatic and consular authorities in the world.
"We have responsibilities towards our fellow citizens, our expatriates and related communities. We have transported more than 380 of our fellow citizens to Turkey by plane," the minister concluded ./ibna