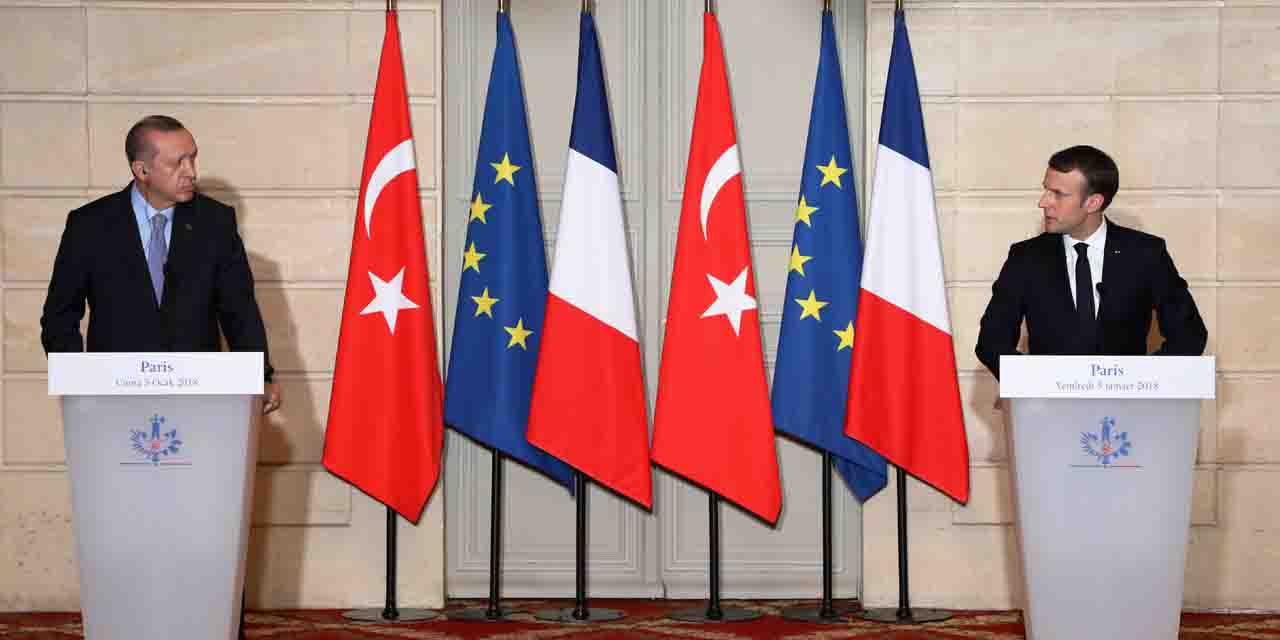 The Turkish leader Recep Tayyip Erdogan's statements during the joint press conference with French President Emmanuel Macron after their Paris meeting, on Friday, was succinct and to the point.
"We cannot continuously ask the EU 'please take us, too' now," Turkey's President said, explaining that "Turkey has got 'tired' of its EU membership process and it cannot request for the bloc's membership indefinitely", reports Anadolu.
The presser was a rather heated one and Erdogan spoke about FETO -and its presence in France- the EU and the defence deal that was signed in Paris.
Turkey's undersecretariat for defence industries and Franco-Italian EUROSAM (a European manufacturer of anti-air missiles) signed an anti-missile defence system agreement, which, according to Erdogan's view is a "very important step".
As regards to terrorism, the Turkish leader highlighted the importance of co-operation among states (such as Turkey and France) in the fight against groups and organisations like ISIS and Kurdish PYD, YPG and PKK. As well, he called for sensitivity on the FETO members' issue:
"Sensitivity regarding FETO members is very important. If sensitivity regarding these remains missing, I believe it will cause problems, tomorrow", Erdogan noted.
Emmanuel Macron, discussed with his counterpart issues of economic cooperation, bilateral trade, defence industry, counterterrorism and matters of regional interest, too, underlining that "France believes Turkey's future should be in Europe", clearly showing support to the country's EU accession bid. However, he did speak of "disagreements over the individual freedoms" while actually talking to him at the press conference. Macron had said before his meeting with the Turkish President, that he would talk with him about human rights and how the situation in Turkey has been developing after the failed coup of July 2016. And he did, also speaking of all those journalists who are still imprisoned there…/IBNA
Photo: Ludovic MARIN / POOL / AFP