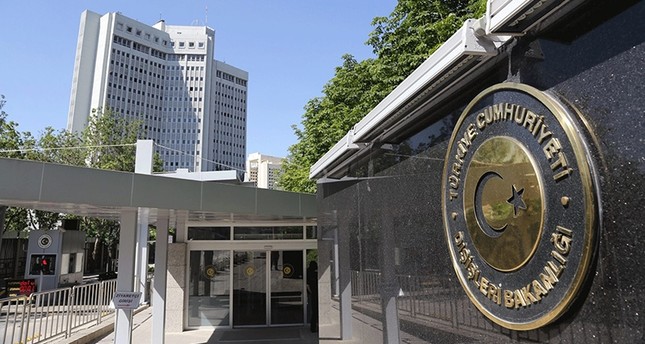 Turkey does not recognize the resolution adopted by the US House of Representatives on the Armenian claims, the country's foreign ministry announce on Wednesday.
"We reject the H.R. 296 resolution entitled "Confirmation of the American Census on the Armenian Genocide" adopted today by the US House of Representatives, which expresses the latter's sentiment", a statement from the Ministry of Foreign Affairs notes, regarding the 1915 events.
Earlier, the House of Representatives adopted a resolution recognizing the Armenian Genocide with Members voting 405-11 in favor of the recognition.
"The resolution, which has apparently been drafted and adopted for domestic consumption, lacks any historical or legal basis", the Ministry announced.
Noting that the resolution is not legally binding and is "devoid of any political meaning", the Ministry declared that it only addresses Armenian lobbies and anti-terrorist groups.
"Those who feel defeated because they failed to prevent Operation Peace Spring would be very wrong if they thought they could get revenge this way", referring to Turkey's anti-terrorist operation in northern Syria that began on October 9th.
It added that the Turkish government and its citizens regard the resolution as "completely invalid".
"Today's resolution comprises a breach of both US and international law, as it is an indictment of the principles laid down in the 1948 Convention for the Prevention and Suppression of the Crime of Genocide", it underlines and points out the absence of any court verdict regarding the events of 1915 as a crime of genocide.
"In contrast, the European Court of Human Rights has issued a landmark ruling that stipulates that the events of 1915 are a legal matter for discussion", it noted.
The ministry also stressed that the discussion of events is about history, not politics, and recalled Turkey's proposal in 2005 to establish a joint historical committee, which was rejected by the Armenian side.
"Undoubtedly, this resolution will adversely affect the image of the US in Turkey's public opinion, as it also brings the dignity of the US House of Representatives into disrepute", the Turkish Foreign Ministry concludes./ibna