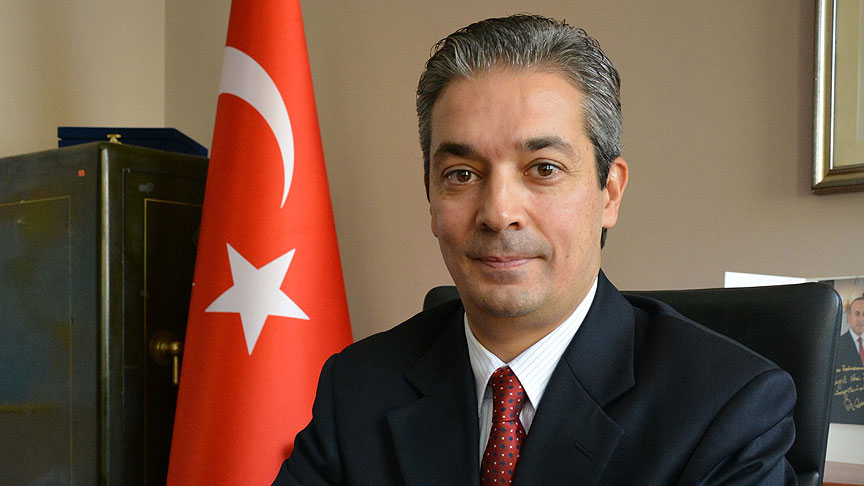 Turkish Foreign Ministry spokesman Hami Aksoy responded to a statement by Greek Foreign Minister Nikos Dendias regarding the publication in the Turkish Government Gazette of applications by the General Directorate of the Turkish Petroleum Company to be granted by the Turkish government leave to perform explorations.
Hami Aksoy states in his announcement:
"The new licence areas that the Turkish Petroleum applied for, regarding the exploration and drilling activities, lie within Turkish continental shelf as declared to the UN. Turkey will be resolutely continuing to exercise its sovereign rights over the area that we repeatedly announced.
We are fully committed to protecting both our rights and Turkish Cypriots' rights in the Eastern Mediterranean. In this regard, our seismic exploration and drilling activities are being carried out according to the previously adopted plan".
The response of the Turkish official came after the statement of the Greek Foreign Minister and the summoning, according to diplomatic sources, of the Turkish Ambassador in Athens to the Greek Foreign Ministry, where he was handed over a demarche.
Nikos Dendias' statement:
"The publication in the Turkish Government Gazette of a series of applications from the Turkish government for a research and exploitation license to the Turkish state oil company in areas of the Greek continental shelf is part of a series of actions by which Turkey is trying to step by step to appropriate the sovereign rights of Greece.
It is a continuation of the non-existent Turkish-Libyan memorandum.
Turkey's illegal actions do not produce legal effects.
They are unable to infringe on Greece's sovereign rights, which are based on International Law and International Maritime Law.
Let us be clear. Our positions on this issue and on the consequences of Turkish delinquency are a given. They have been repeatedly made known to Turkey.
Greece was and remains fully prepared to face this provocation, as long as Turkey finally decides to implement it"./ibna