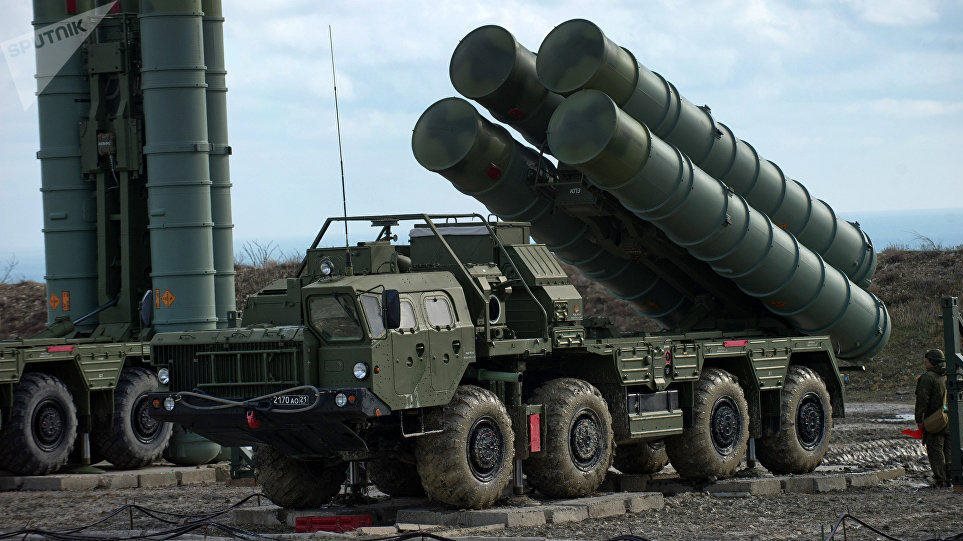 Turkish President Recep Tayyip Erdogan announced that tests were being carried out on the S-400 anti-aircraft systems supplied by Russia.
The Turkish President, answering questions from journalists in Istanbul, referring to the tests of the S-400 anti-aircraft systems, stated that, "the tests have been and continue to be carried out, and we are not bound by this (negative) attitude of the United States of America. If we do not test this potential, then what are we expected to test? Of course, we will not ask for the US permission. We are testing not only the S-400 but also several other weapons. We will continue to do so from now on. Greece has some S-300s. Not only does it test them, but it uses them. Is the US requesting something like that from them? We are determined and will continue to do so".
Referring to calls for a ceasefire between Azerbaijan and Armenia, Recep Tayyip Erdogan noted that Armenia has not kept its promises.
Turkey has the right to take part in possible talks between the two countries, the Turkish President said, adding that "it is impossible to set aside the statement of the President of Azerbaijan, Ilham Aliyev. As long as Russia is thinking of taking part in the solution and peace here, I believe that Turkey has at least as much right as Russia. Basically, so far there has been no negative attitude from Russia on this issue. Nor are there any negative statements by Russia regarding Turkey. So far, we are working together on both the Azerbaijan-Armenia issue and other issues, namely Syria. I hope that, from now on, we will take successful steps in the solutions and solve this one as well". /ibna