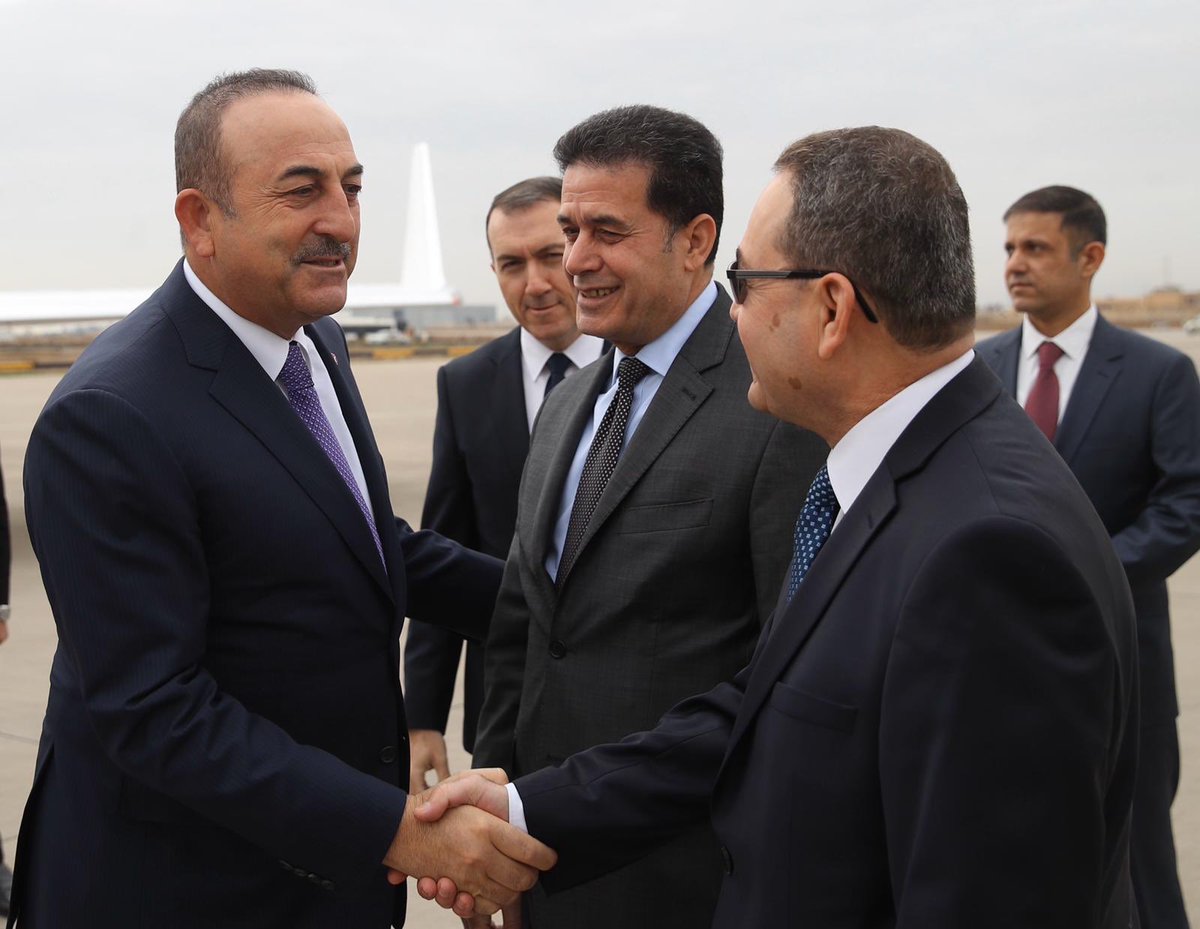 Turkish Foreign Minister Mevlut Cavusoglu arrived at Baghdad International Airport on Thursday, January 9th, where he was received by Iraqi Deputy Foreign Minister Abdulkerim Hashimi and Turkish Ambassador to Iraq, Fatih Yildiz.
The Turkish Minister has traveled to the Iraqi capital as part of Turkey's intensive diplomatic efforts to ease escalating tensions, following recent developments in the region.
Mevlut Cavusoglu met with Iraqi Prime Minister Adil Abdul-Mehdi to discuss recent developments in the region as well as bilateral issues.
The Turkish Foreign Minister will also meet with President Berhem Saleh, Foreign Minister Muhammad Ali al-Hekim and Parliament Speaker Muhammed al- Halbusi./ibna