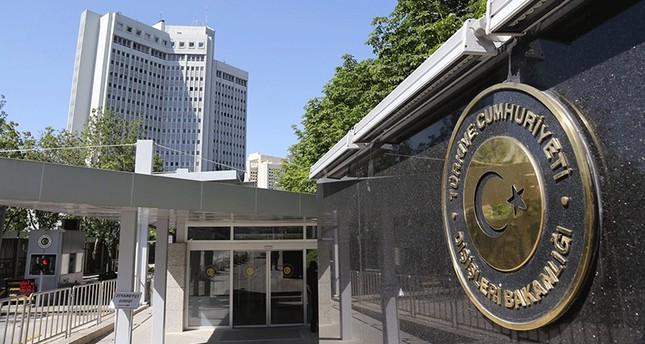 With a statement from the Foreign Ministry, Turkey reacted to the conclusions of the EU Summit concerning the country.
It is mentioned in the announcement:
"The decisions taken under the heading" Turkey "at the Summit of the Heads of State and Government of the European Union (EU) held in Brussels on 24 June 2021 are far from containing the expected and necessary steps.
Turkey has fulfilled more than its responsibilities in reducing tensions and launching dialogue and co-operation. The EU's recognition that tensions have eased and delays in taking concrete decisions to implement the positive agenda, including the revision of the Customs Union, are seen as a tactic of delay, lack of will and abuse by one or two Member States. The avoidance of reference to the candidacy status in the text also confirms this view.
Instead of proposing a dialogue on the rule of law and fundamental rights, the EU should prepare the way for accession negotiations and lay the foundations for faster progress in our country in Chapters 23 and 24.
The proposed new financial assistance package is intended for refugees from Syria, not to Turkey, and is essentially a step towards ensuring EU peace and security. Reducing migration co-operation in the economic dimension is large error. The goal of working closely together in this area would be beneficial for all.
The relevant resolutions of the summit related to Cyprus are the repetition of the views of the Greek/Greek Cypriot duo as usual. With this stance, the EU once again ignored the Turkish Cypriots and ignored their equal rights. As long as this attitude of the EU continues, it is not possible for there to be a constructive contribution to the Cyprus issue. On this occasion, we call on the EU to once again see the realities on the island, to recognize the Turkish Cypriots and their equal rights, and to fulfill the promises made in 2004.
What is needed in order to maintain the positive momentum achieved and to promote Turkey-EU relations through the "positive agenda" with a view to accession is to review the March 18 agreement in all its aspects and with a holistic understanding and to make it functional in a way that meets the needs of today and the common interests./ibna