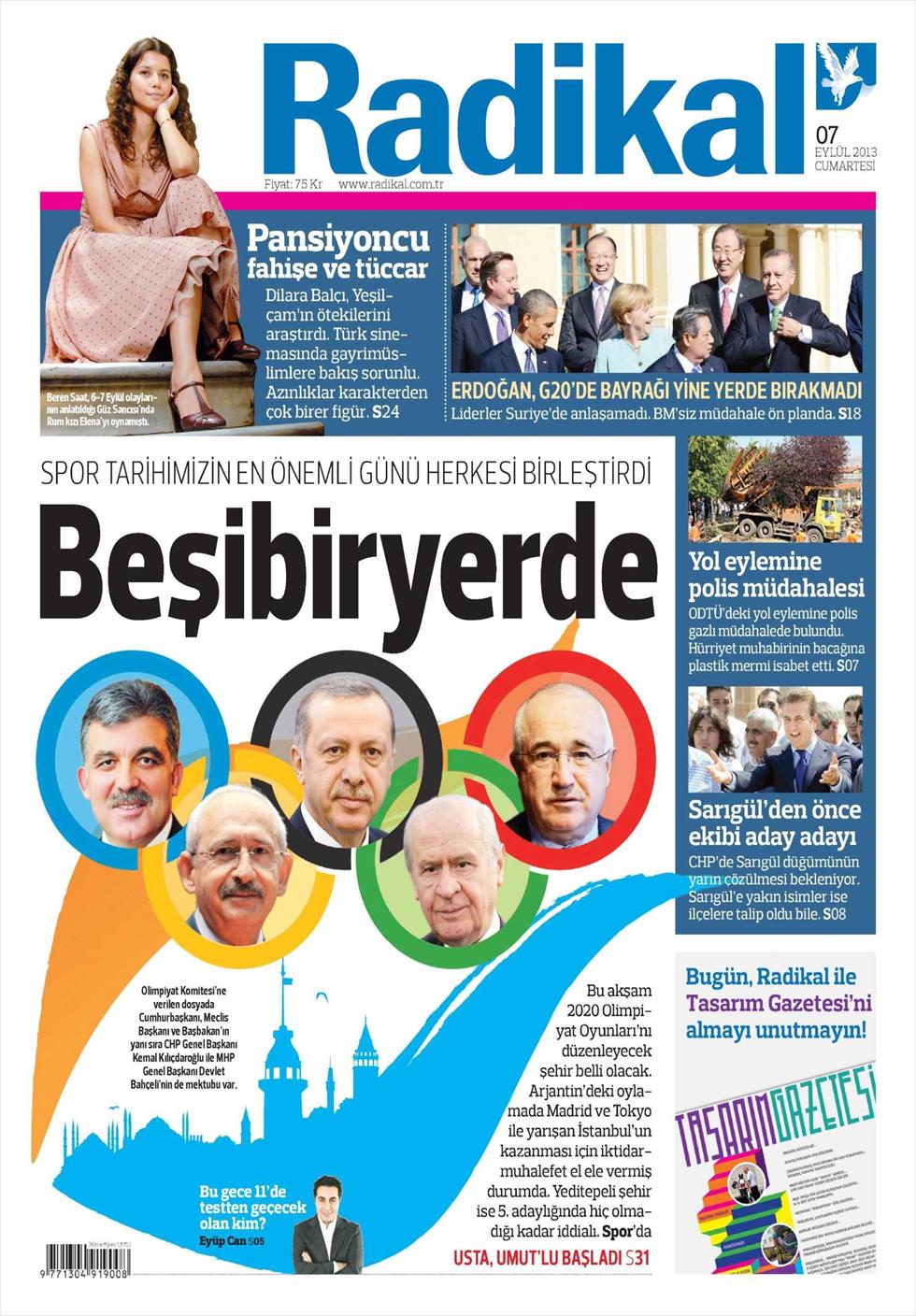 By Manolis Kostidis – Istanbul
There is great anxiety in Turkey over the announcement of a decision on the city that will host the 2020 Olympic Games with Istanbul being amongst Tokyo and Madrid as hopefuls.
The decision on the host city is set to be announced at 11 pm Saturday.
Hurriyet newspaper headline reads "It's a match", maintaining that Istanbul has serious chances of hosting the Games while stressing that they will be the only Olympics to be hosted in Europe and Asia due to the Bosporus.
Our neighbors have promised major infrastructure projects and the budget allocated by the Turkish government reaches $ 17 billion, with Tokyo seemingly readier in terms of infrastructure having a $ 4 billion budget.
The Turks believe that the Japanese are favorites, however, their main disadvantage being the Fukushima accident.
"All five have the same target" reads the Radikal newspaper headline which stresses that the Turkish political leadership in its entirety has united for the purpose of bringing the Olympic Games to Turkey.
Recep Tayyip Erdogan is already in Buenos Aires where the decision of the Olympic Committee will be announced.
It is the fifth time Istanbul has tried to win the hosting of the Games without so far having succeeded.