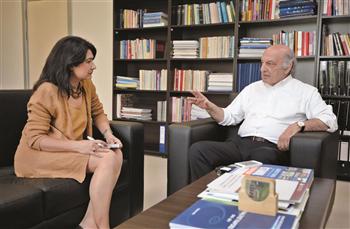 As Turkey celebrates an end to its debts to the International Monetary Fund, an economist says the country is a rare success story for the global lender
By Barçın Yinanç
The strict implementation of the 2001 IMF program has played an important role in Turkey's much-praised economic performance, while it also presents a success story for the international organization whose recipes continues to be controversial, according to a prominent economist.
Turkey paid the last installment of its debt to the IMF last week, ending a period that goes as far back as the 1950s.
Turkey will no longer need the IMF, Professor Taner Berksoy said, but added that additional reforms were necessary in order to continue to grow.