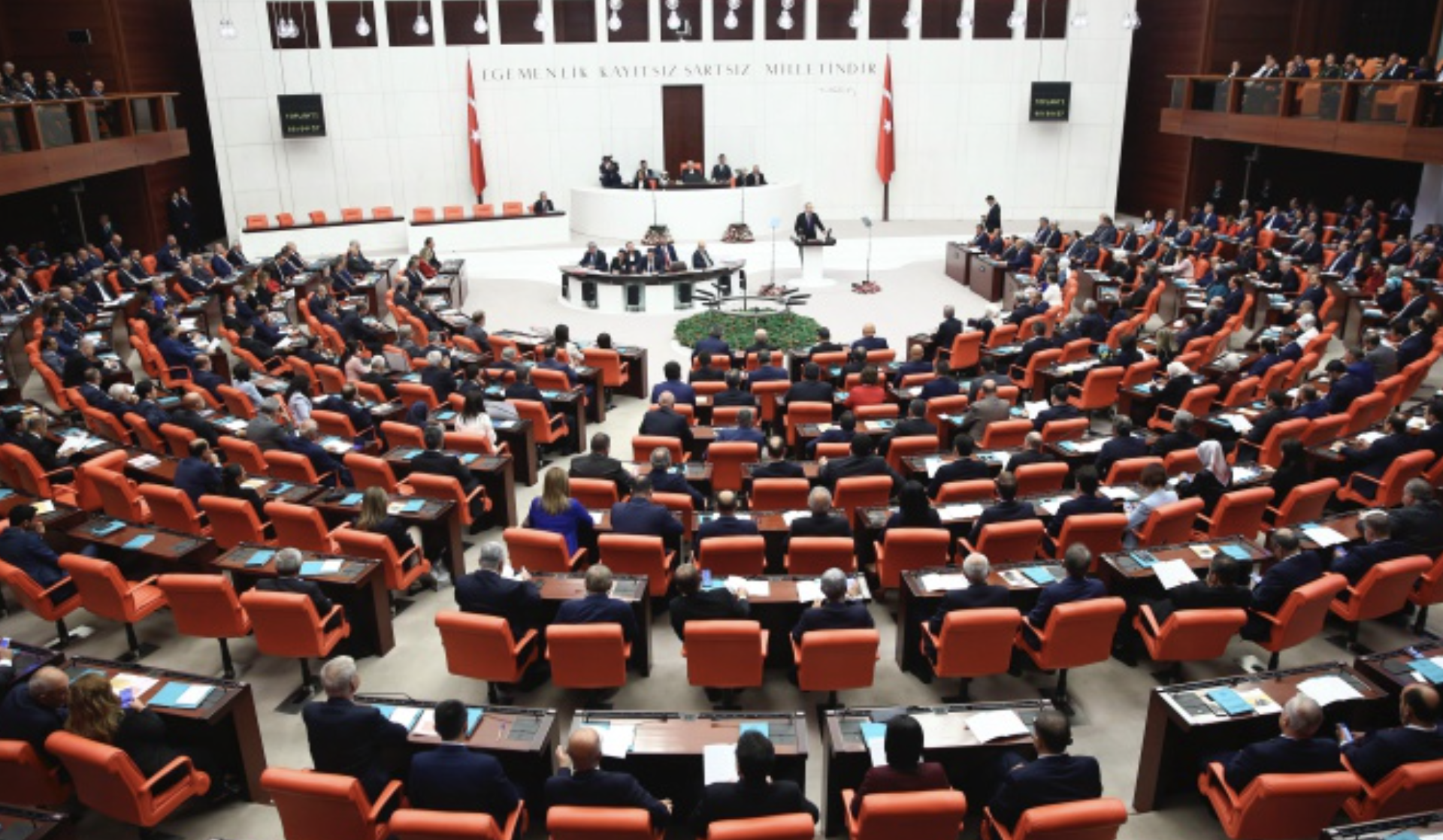 Turkey's top prosecutor sent an indictment to the Constitutional Court on Wednesday, calling for the dissolution of the pro-Kurdish HDP party, calling it a non-democratic party that co-operates with the PKK terrorist organization and seeks to destroy state unity. Earlier, Turkish Grand National Assembly President Mustafa Sentop announced the final conviction of HDP MP Ömer Faruk Gergerlioğlu for terrorist propaganda and the removal of his seat.
"It is indisputable that the HDP has organic links with the PKK, which Turkey, the United States and the European Union consider a terrorist entity", Fahrettin Altun said on Twitter.
Altun said that the leaders and representatives of the HDP, in their words and deeds, have repeatedly and consistently proved that they are the political wing of the PKK.
"Whether this relationship justifies the closure of the HDP or whether it is subject to another punitive measure is a question that only the Constitutional Court can answer", Altun continued.
He also urged all parties to respect Turkey's independent judiciary and to rely on its legal system to administer justice.
In Turkey, the closure of political parties is decided by the Constitutional Court, based on a charge filed by the Supreme Court Prosecutor.
Instead of permanent dissolution, the 15-member Constitutional Court may decide to partially or completely suspend state aid to the party, depending on the seriousness of the acts in question.
The HDP, which holds 55 of the 600 seats in the Turkish parliament, has denounced a judicial and political "coup" and accused President Recep Tayyip Erdogan of an attempt to silence it ahead of the next election.
The State Department reacted immediately to what was happening in Turkey with a statement by Representative Ned Price.
"The United States is closely following the events in Turkey, including the worrying moves made on March 17 to oust Ömer Faruk Gergerlioğlu from his parliamentary seat.
We are also watching the start of efforts to disband the People's Democratic Party, a decision that would unduly undermine the will of Turkish voters, further undermine democracy in Turkey and deny millions of Turkish citizens their elected representation.
We urge the Turkish government to respect the freedom of expression in accordance with the protections of the Turkish constitution and Turkey's international obligations", the State Department said in a statement./ibna