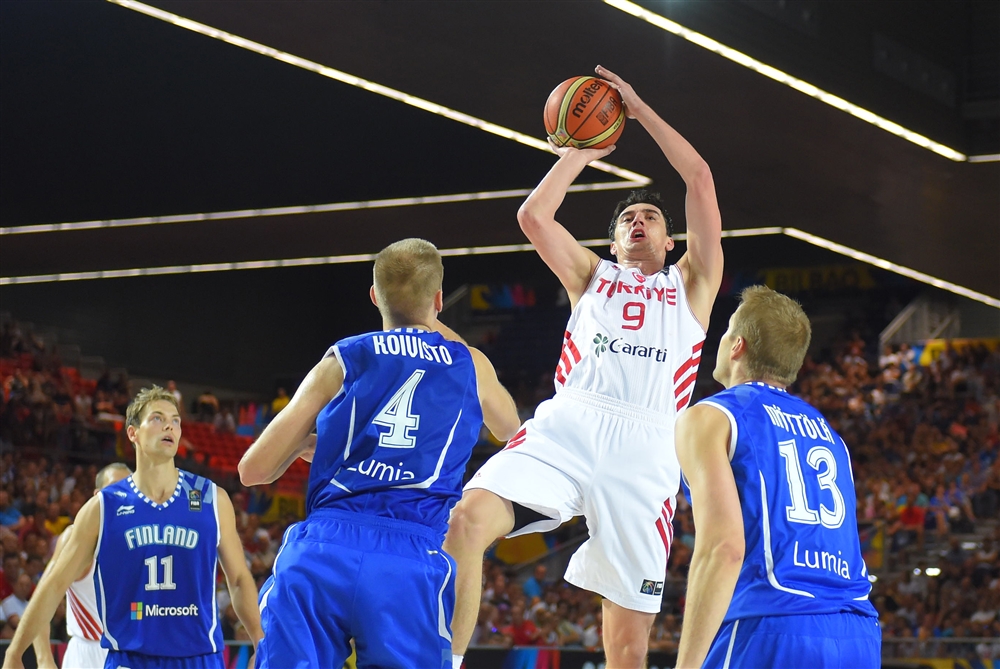 Review Hari Stefanatos
Turkey, making a big reversal and sent the game against combative Finland to overtime and eventually won the pink slip, thus achieving its second victory in Group C of the Mundobasket in Spain.
More specifically, Ergin Ataman's players, despite finding themselves losing by 14 points at halftime, prevailed 77-73 in overtime for the fourth day of the tournament and forced their opponents, who continue to dream of qualifying, to their third defeat.
Asik was the best player for the winners with 22 points.
Periods: 10-15, 27-41, 53-59, 68-68 (normal time), 77-73 (overtime).
Turkey (Ergin Ataman): Osman 7 (1), Güler 3 (1), Ermis, Akyol 3 (1), Hersek 1, Preldzic 13, Tunçeri 2, Savas 2, Gönlüm 10, Arslan 12 (3), Asik 22, Aldemir 2.