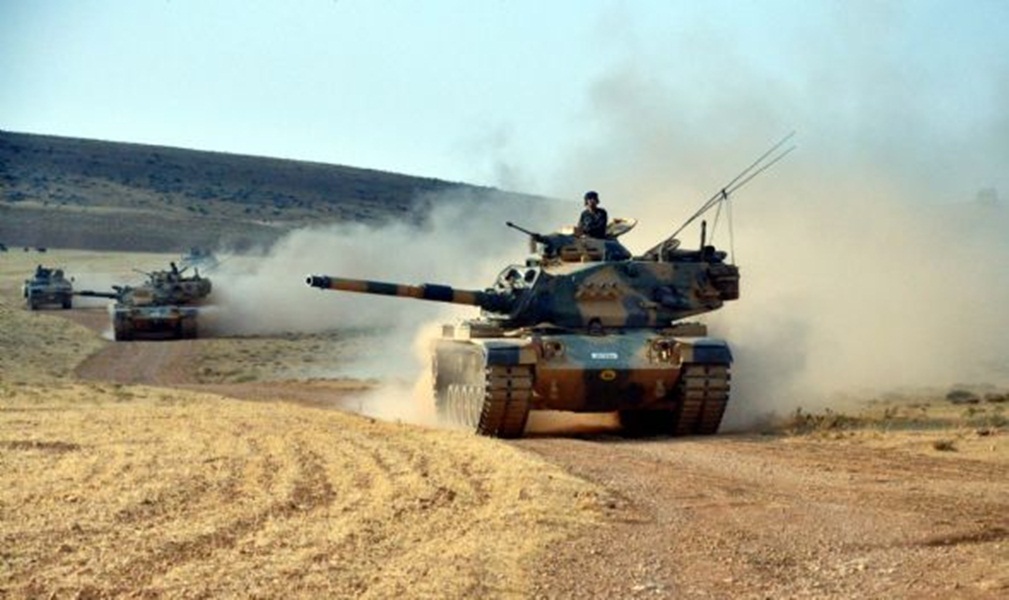 Athens, July 6, 2015/ Independent Balkan News Agency
Erdogan wants early election
By Manolis Kostidis
Despite the opposition of the United States and Russia, Ankara continues to prepare for a possible military invasion of Syria.
The Turkish press published information and photos from the transfer of entire brigades on the border with Syria for a possible operation in the coming days.
The turkish newspaper Vatan reveals that elite commando units from the city Tunceli have rushed to the region to invade with the pretext to fight the Islamic State.
The Turkish government believes that there is the need to create a buffer zone in the southern border to prevent the creation of an autonomous Kurdish region in northern Syria. At the same time, the hospitality of at least one million refugees in Turkish soil creates demographic and economic problems which Turkey wants to avoid.
However, according to political analysts, the US and Russia have sent a message to Ankara to "freeze" these plans.
In Ankara, almost one month has passed since the parliamentary elections and there are no signs of a coalition government in sight.
Turkish president Recep Tayyip Erdogan said that if the negotiations fail to form a government coalition, in the  following days he will give current Prime Minister Ahmet Davutoglu a mandate to form a coalition government. The delay is because of the need for the House to first elect a president before proceeding for the formation of a government begin. Last week the Parliament elected as House Speaker the candidate of AKP Ismet Yilmaz.
"What we want is to form a coalition with a parliamentary majority. But if a government cannot be formed, the people will once again give the solution. If the House can't provide a solution, it will be our people who will do so. No one should hesitate to ask for the popular verdict again", said the Turkish President.
What is almost certain is that in Turkey, Erdogan "will be pleased" by the probability of not forming a government, in order to call for elections again. He believes that the AKP in the next elections can achieve higher rates, so as to recover a parliamentary majority sufficient to allow him to revise the Constitution and change the Turkish political system to a presidential. This is his aim and he will strive to achieve it.