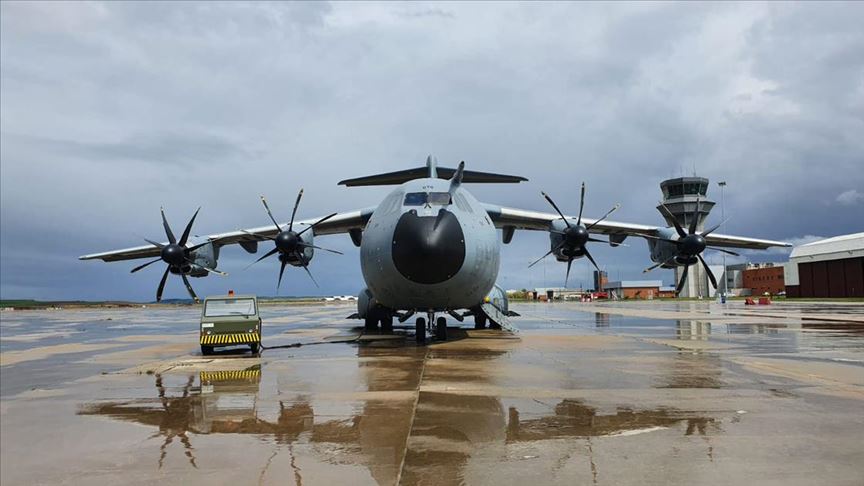 The Turkish Ministry of National Defence dispatched a Turkish Armed Forces aircraft to Spain and Italy to provide health supplies.
"Upon the instructions of the President, health supplies consisting of masks, overalls and anti-bacterial fluids produced domestically in the Defence Ministry's factories and sewing facilities with local resources, will be sent by TAF aircraft to Spain and Italy to combat COVID-19", the official account of the Turkish Ministry of Defense tweeted out early on Wednesday morning.
The Turkish Armed Forces plane arrived in Madrid early Wednesday afternoon where the material was delivered to the Spanish authorities, while a personal letter by the Turkish President to the Spanish Prime Minister was also handed over.
Spanish General Figuero, who received the health equipment from Turkey, stated that "The Turkish people have shown solidarity with the Spanish people. We are grateful. Thank you".
The plane from the Turkish Armed Forces flew from Madrid to Rome late on Wednesday afternoon, delivering the consumables to fight the pandemic. /ibna