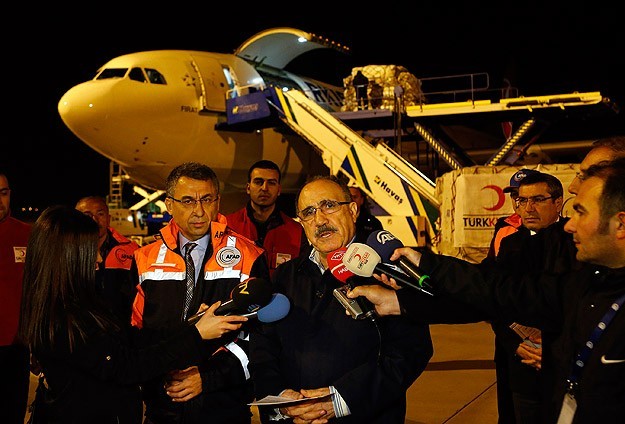 Review by Christos T. Panagopoulos –
Turkey's state-owned relief organization Turk Kizilayi (Red Crescent) is to send 65 tons of aid to the disaster-hit Philippines, Deputy Prime Minister Besir Atalay announced Sunday.
Red Crescent's cargo plane will arrive in the Philippines at 16:00 on Monday and a rescue team is ready to dispatch in case they are needed, Atalay added.
Four and a half million people have been affected by the typhoon which hit several central Philipine islands on Friday, leaving around 330 thousand left homeless, according to the United Nations.
Red Crescent says 1200 people might have died so far, with the death toll feared to rise much higher.
Source: Anadolu News Agency