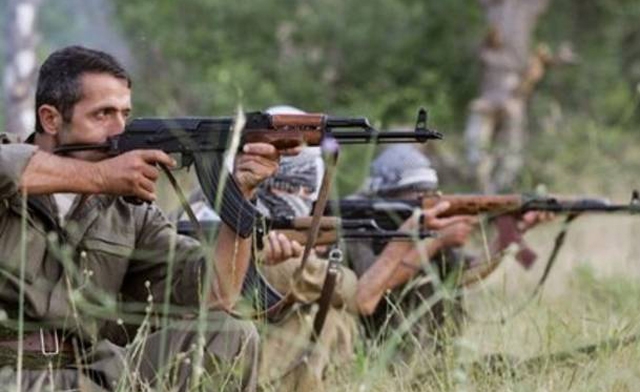 By Manolis Kostidis – Ankara
Observing the formation of an autonomous Kurdish region in northern Syria, Turkey attempts to bring Kurds and Islamist rebels fighting against Assad, in consultation.
The Kurds recaptured areas in northern Syria which were controlled by the Islamists and now Ankara is trying to bring about some kind of truce so conflicts don't spill over.
On the other hand, the Turkish government could be attempting to appear as if it is helping the Kurds avoid other fights in exchange for a retreat in plans to form an autonomous government in northern Syria.
Turkey doesn't want the creation of another autonomous state in its southeastern border after northern Iraq, as these areas are adjacent to southeast Turkey where the vast majority of the population consists of Kurds.
According to Taraf daily, PYD (offshoot of the PKK) members have already begun talks with representatives of the Islamist rebels of Al Nusra with the mediation of Ankara.
"Ankara sits Al Nusra down for talks", the Taraf headline reads. The Turkish paper mentions Turkey has forced Syria's Islamist rebels to sit at the negotiating table with northern Syria Kurds. Turkey calls for a truce; however, the paper says the Islamists demand to be given back control of the city of Resulain.
Meanwhile, tensions on the Syria – Turkey border has not ceased. Turkish soldiers fired warning shots yesterday and used tear gas to disperse a crowd of 1000 fuel smugglers who attempted to enter Turkey from Syria.
According to a Turkish Army announcement, the smugglers attacked military patrol vehicles on the Turkish border with stones in the city of Gulpinar, Antioch and refused to leave despite being warned. Six thousand liters of oil were confiscated. Smuggling of oil and other goods has increased along the 900 km border between Turkey and Syria. Last month several similar incidents occurred, raising Turkish fears that the Syrian civil war encourages illegality and has negative effects on neighboring countries.