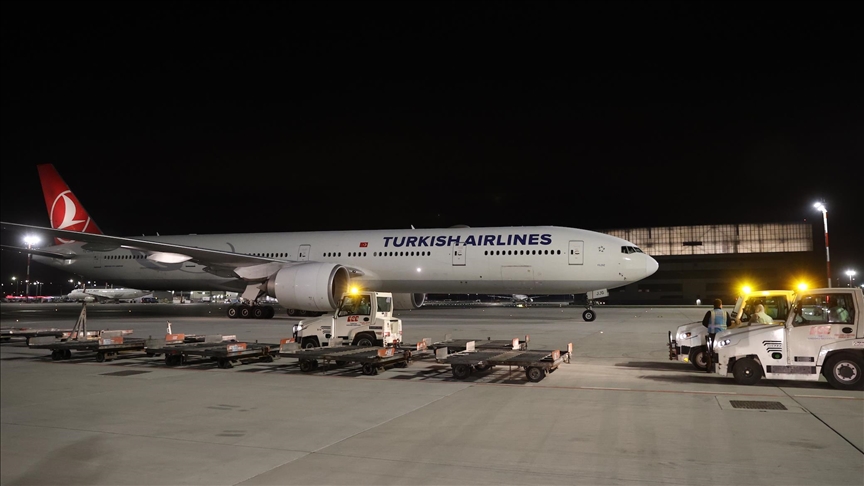 The plane of Turkish Airlines Boeing 777, which carried the second batch of Chinese vaccine for COVID-19 from China Sinovac Biotech Ltd. arrived early Monday morning in Istanbul, Turkey.
The boxes containing the vaccine were moved to the created warehouses after the customs procedures.
A total of 6.5 million doses of the SinoVac vaccine for COVID-19 have been received and this is the first part of the second batch of 10 million doses agreed.
Mass vaccinations began in Turkey on January 14 after the arrival of the first batch of 3 million doses of the Sinovac vaccine on December 30. A second shipment of 10 million doses was later approved.
More than 1.23 million people, mostly health workers and the elderly, have been vaccinated since January 14.
Health Minister Fahrettin Koca and President Recep Tayyip Erdogan were among the first to be vaccinated to boost the public's confidence in the vaccine./ibna