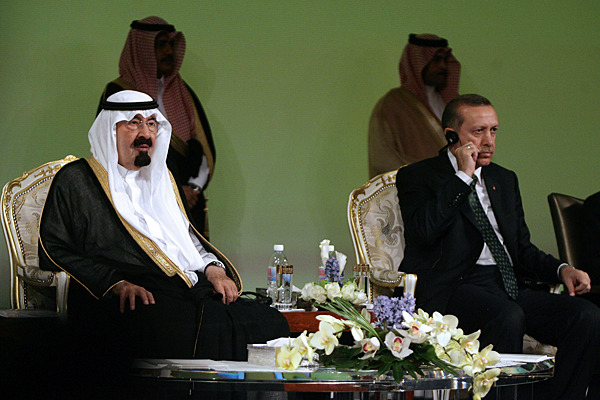 Ankara, May 08, 2015/ Independent Balkan News Agency
By Manolis Kostidis
Rumors in Ankara say Turkey has agreed with the Saudi regime on the issue of Syria.
Turkey reportedly has agreed to provide assistance to the extremist opposition groups (not to the Islamic State), with Saudi Arabia funding this effort.
Political analyst of the newspaper Hürriyet Cengiz Çandar last week had reported the likelihood of this informal cooperation for the future overthrow of Assad.
Now comes the publication of the agency Associated Press, which says that in the city Idlib which was seized one month ago by groups of the Islamic opposition, there has been created a central headquarters controlled by Ankara and Riyadh. In opposition groups are included Al Nursa and Ahrar Al Şam, which the USA characterize as extremist. This is why the agency said that Washington has expresses objections to this strategy as it fears the future establishment of an another uncontrolled situation in Syria as was the case with the Islamic State.
Information indicate that the agreement was sealed during the visit of the Turkish President Recep Tayyip Erdogan in March 2015.
Çandar, in his article on May 3, had reported that "the US in exchange for the agreement with Iran, feels the need to support the Saudis to the issue of Yemen, as well as the issue of Syria, in which Riyadh, as well as Turkey, aim at the weakening of Assad.
Turkey, however, which is trying to escape isolation, is turning away from the Islamic State and approaches the Al Nursa, which ideologically has no difference from the Islamic State, and thus wants to join the Sunni bloc in the region".  Çandar says the mediator between Riyadh and Ankara was Qatar.
Photo: Turkish Premier Recep Tayyip Erdogan sits next to King Abdullah of Saudi Arabia during the presentation of the annual King Faisal International Award