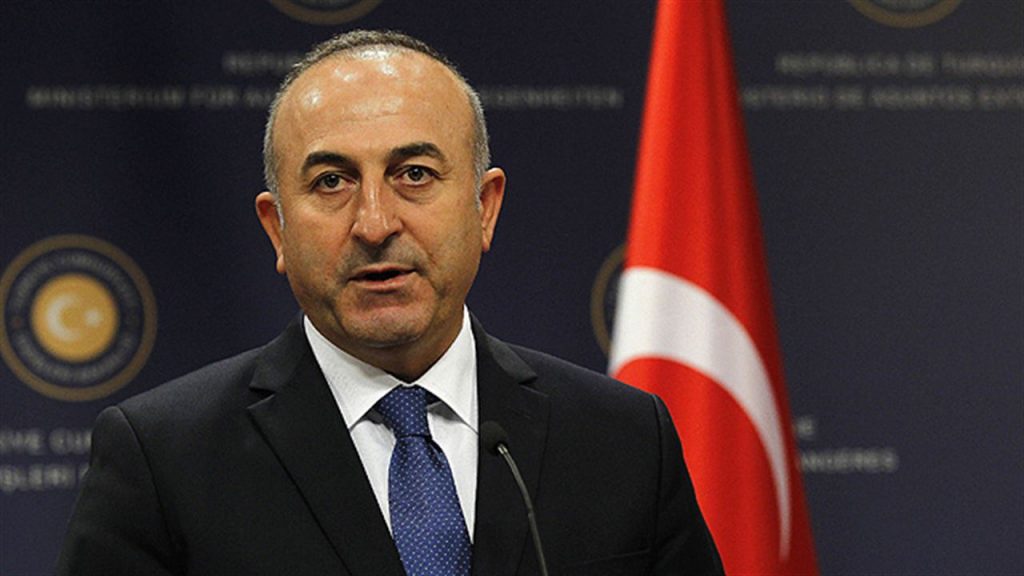 Ankara, August 10, 2016/Independent Balkan News Agency
The St. Petersburg summit of Turkish and Russian leaders on Aug. 9 has yielded the establishment of a tripartite mechanism between the two countries on Syria, as well as a direct military line to avoid unwanted incidents over Syrian airspace, senior Turkish officials have said.
The new mechanism composed of the intelligence services, foreign ministries and militaries of the two parties will hold its first meeting in St. Petersburg on Aug. 11, as one of the immediate results of the lengthy meeting between President Recep Tayyip Erdoğan and Russian President Vladimir Putin.
"The first concrete step [between Turkey and Russia]: Previously, there were different mechanisms between us on Syria, between militaries, foreign ministries and intelligence services. Now, we [will] establish a threefold mechanism," Foreign Minister Mevlüt Çavuşoğlu told state-run Anadolu Agency on Aug. 10.
This body will bring different extant mechanisms under one roof with the participation of both countries' intelligence agencies, foreign ministries and militaries, he stated, informing that its first meeting would take place in St. Petersburg on Aug. 11. Turkish National Intelligence Organization (MIT) chief Hakan Fidan and representatives from the Foreign Ministry and Turkish Armed Forces (TSK) will depart for Russia late on Aug. 10 for the meeting in St. Petersburg, he added.
Direct military line established
Apart from the mechanism, the Turkish and Russian chief of general staffs have also agreed to set a direct line of communication in order to avoid the repetition of unwanted incidents over Syria like the shooting down of a Russian warplane on Nov. 24, 2015.
"We have agreed to be in close contact in order to avoid such incidents. In this frame, our Chief of General Staff and the Russian chief of general staff have reestablished a direct line. They are in talks on this," İbrahim Kalın, the spokesman for President Erdoğan, told the private broadcaster AHaber on Aug. 10.
"I don't know whether this line is a red or a black line. They are in close contact on Syria, bilateral relations and regional issues as well as air space," he stated.
'We are on the same page on a ceasefire in Syria'
Although Turkey and Russia had different views on Syria, they were on the same page regarding the declaration of a ceasefire, providing humanitarian aid and finding a political solution, Çavuşoğlu stated.
"There could be other thoughts on how to reach a ceasefire. We are particularly refuting attacks against civilians. We also do not approve attacks on moderate opposition but on terror organizations. We also do not approve besieging Aleppo," Çavuşoğlu said.
Recalling that Russia and the Syrian regime have carried out bombings on places where civilians and the moderate opposition were the majority, he explained, "We made our urgings to Russia on this. Especially, al-Nusra and moderate opposition should be distinguished in places where they are closely located."
Turkey's top diplomat underlined the country regarded radicalization in Syria as dangerous, as it is in the rest of the world, recalling that talks with Russian authorities will focus on the need to distinguish moderate groups from terrorists.
Exchange of information on Syria
Turkish authorities will inform their Russian counterparts about the locations of civilians and moderate opposition groups and will ask to first get focused on the fight against the Islamic State of Iraq and the Levant (ISIL) in Syria, he stated.
The problem in Syria cannot be resolved solely by the efforts of Turkey and Russia, he added, calling for straight talks for the accomplishment of political transition period.
Not alternative to West
Çavuşoğlu also underlines that Turkey's reconciliation with Russia should not be read as a message to the West. "We are doing it for our interests, for regional interests. We are actually issuing our messages to the West in a clear way," he said.
"Many of them [European countries] have shown whether they are our true friends or not after the coup attempt. The future of our ties with the EU and Western countries will not have an effect on our future ties with Russia. Or vice versa," he said.
Çavuşoğlu said Turkey has been facing political obstacles from the EU in the last 15 years, adding, "If the West loses Turkey one day, it will not be because of Turkey's good ties with Russia, China, Central Asian or Islamic countries but because of its mistakes."
Source: Hurriyet