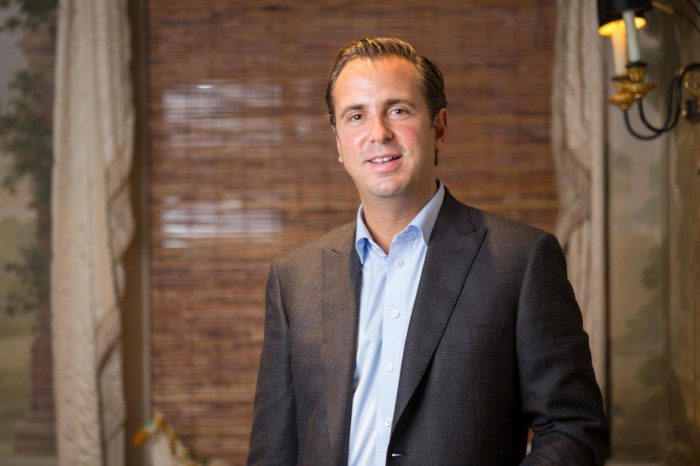 The pandemic era will boost demand for Turkish goods worldwide day by day, said Murat Ozyegin, head of the Turkish group Fiba Holding.
European countries will search for alternatives in the near future and turn to credible countries such as Turkey, said Ozyegin, also chairman of the Foreign Economic Relations Council (DEIK) and the Turkey-Netherlands Business Council.
"As in many countries around the world, as a result of this [pandemic] process, the trend of diversification of suppliers will also increase in the Netherlands", he said.
Following the COVID-19 pandemic, many sectors were affected by measures to curb the spread of the virus, with several manufacturing companies in developed countries facing a shortage of supplies due to closed factories in China.
"The pandemic has shown that dependence on a country, namely China, in the global supply chain carries serious risks", he said.
Ozyegin reminded that the bilateral trade volume between Turkey and the Netherlands is increasing every year.
In the first four months of 2020, Turkey's exports to the Netherlands amounted to $ 1.7 billion, while imports amounted to $ 1.2 billion.
Last year, bilateral trade was recorded at approximately $ 9 billion – $ 5.8 billion in exports and $ 3.2 billion in imports – according to official figures.
The Netherlands is one of the largest investing countries in Turkey, accounting for 16% or $ 25.5 billion of total foreign direct investment at $ 160.6 billion over the past 18 years.
Turkey's foreign investment in the Netherlands totaled $ 13.8 billion over the same period.
Among the world's 20 largest economies on the basis of Gross Domestic Product – the Netherlands is 17th and Turkey 18th, Ozyegin recalled.
Increasing co-operation with the Netherlands will benefit both countries, Ozyegin concluded. /ibna