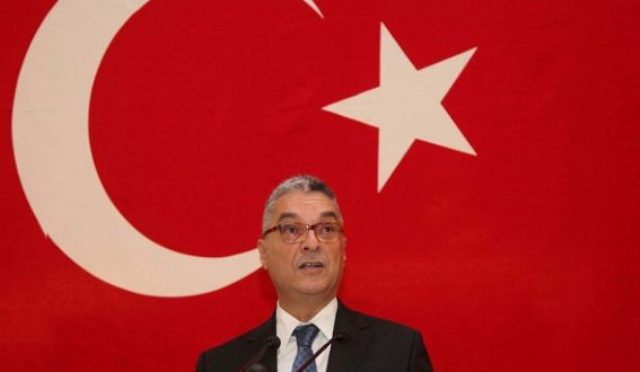 Tirana, 2 August 2016/Independent Balkan News Agency
By Edison Kurani
The 15 July events in Turkey have been followed with much attention by Albanians. Even today, they are confused on what happened in Istanbul, Ankara and several other cities where 246 people were killed and two thousand others remained wounded.
Authorities led by President Erdogan say that it was an attempt of coup d'etat, which failed within a few hours.
Meanwhile, international media and social networks say that what happened was something plotted by the government to further its control on all the institutions in Turkey.
The Turkish government blamed the military group linked to Gulen's movement, considered as a terrorist movement. Erdogan accuses Fetullah Gulen as the mastermind of this coup d'etat, but the latter has denied such thing, suggesting that it is more likely that the attempt was organized by the government itself.
Turkish ambassador to Albania, Hidayet Bayraktar has intensified his recent appearances in the Albanian media. He insists that the attack came from the "FETO terrorist organization". According to him, this organization "plotted a coup d'etat against our democratic and constitutional order".
Bayraktar says that only 1,5% of the Turkish army has been "infected" by Gulen.
Meanwhile, he stresses that such events are unacceptable in the present day.
The ambassador expresses his concern that FETO is spread in Albania, but also in other Balkan countries such as Romania, FYROM and Kosovo.
Meanwhile, he is asking for the Albanian government to remove the presence of Gulen's investments in Albania. "We think that the dismantlement of this organization would benefit bilateral relations. This is something that our people expect too", he says.
"We believe that Albania, as a friendly, brotherly country and a strategic partner, where we have many investments, will take adequate measures as soon as possible. The war against FETO terrorist organization is an important element for our bilateral relations", says the Turkish ambassador to Tirana.
ATTSO: FETO's removal from Albania would increase investments
Albania-Turkey Chamber of Commerce (ATTSO) has also reacted after the coup d'etat in Turkey. This chamber has expressed its support for President Recep Tayip Erdogan and says that if the businesses of the "terrorist organization FETO established in Albania will disappear", then this would contribute for a favorable climate between the two countries.
Albania-Turkey Chamber of Commerce and Industry is an organization that represents companies with over 10 thousand people employed and over 2 billion USD worth of investments in Albania.
"We believe that the removal of FETO's activities in Albania would encourage more investments and it would create a favorable climate in the economic relations and bilateral trade. ATTSO is ready to fulfill its tasks in relation to this".
"Prysm", intensive against Erdogan
In Albania, there are many people who support Gulen. They are Albanians who distribute on the media intensive information promoting Gulen. "Prysm" publishing house is active in the publications that it sends to media on Gulen's activities. It also sends on a daily basis international publications that criticize Turkish president Erdogan.
This publishing house gathers lots of information against Erdogan and in favor of Gulen, translates it into Albanian and sends the information to media in Albania.
Gulen's investments in Albania consist of several colleges, including university and pre university education. /balkaneu.com/