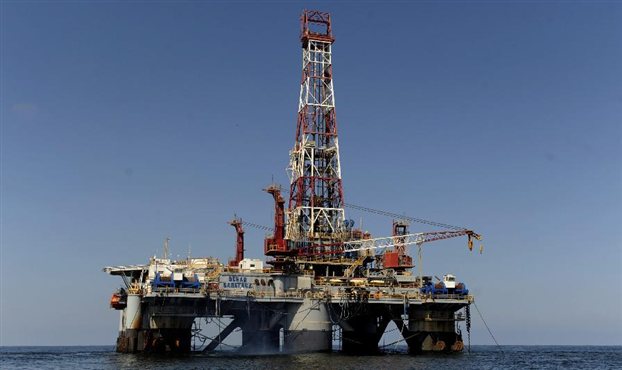 By Thanasis Gavos – London
The US and the UK interventions essentially indicating to Turkey that it ought to stay away from the Exclusive Economic Zone (EEZ) of the Republic of Cyprus were met with satisfaction by Cypriot officials. They saw the statements issued as a reaffirmation of the island's upgraded status in the wider Eastern Mediterranean region.
Diplomats were particularly keen to point out that a Foreign Office statement following the suspension of talks by President Anastasiades, which came as a response to Turkish actions, was uncharacteristically stern towards Ankara.
A spokesperson in London initially stressed that the UK Government "recognises the Republic of Cyprus' sovereign rights to exploit mineral reserves in its EEZ." This first sentence of the statement, self-evident as it may sound, was music to Nicosia's ears. Only a couple of weeks before, meetings in London between the so-called Turkish Cypriot 'foreign minister' with senior politicians of the two main British parties had caused an uproar, resulting in the Greek Cypriot side demanding explanations from Tories and Labour alike.
Then there is also the fact that Turkey's role in fighting the so-called Islamic State's forces in Syria and Iraq is seen by the West as crucial. Many were wandering to what extent the big powers were willing to pay lip service to their declared commitment to keep "encouraging" Turkey to play a constructive role over the Cyprus issue, in exchange for its support on its south-eastern border.
The Foreign Office statement, albeit in the usual ultra-diplomatic language of the British, did not really pull any punches: "We regret that recent incidents, such as Turkey's announcement of exploration activities in the Republic of Cyprus' EEZ, have risked raising tensions," continued the statement.  It added a call on all parties to avoid inflammatory actions or statements.
The UK Government's support for a comprehensive settlement, for the continuation of talks and for the exploitation of hydrocarbons for the benefit of all the communities in Cyprus was also clearly stated, as expected, in the Foreign Office statement.
And the last sentence carefully unveiled how annoyed London was with Turkey's risky tactics: "There is an opportunity for Turkey to continue to demonstrate the positive role that it can play in supporting the prospects for a settlement."
A diplomat from the Greek side commented that there could be no mistaking this for a mild statement, whereas other officials and media in Cyprus seemed pleasantly surprised by London's reaction.
The UK Government has been praising Turkey's stance regarding the Cyprus issue over the last months, regularly speaking of a positive attitude by the leaders in Ankara. Therefore, a stern statement was deemed appropriate by a Government that felt a sudden escalation of the situation was betraying the picture of a good and optimistic atmosphere so often painted by UK officials.