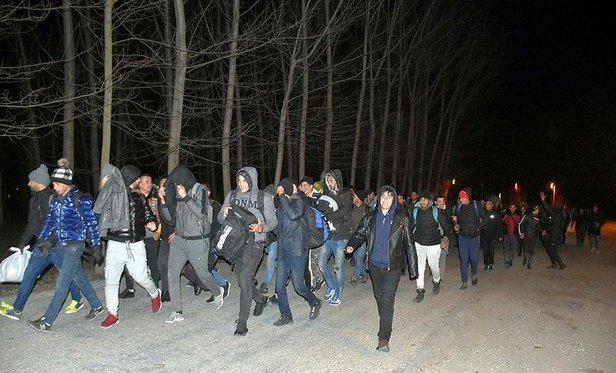 Greece is in constant communication with the EU and NATO
According to the Demirören news agency (DHA) on Friday, a group of refugees is heading to Turkey's northwest border to cross into Greece.
An alarm has been issued by the Greek authorities as information suggests that Turkey will no longer stop the refugee migrants who want to move from Syria to Europe.
According to the DHA agency, about 300 refugees – late at night, including women and children – are heading to the Greek-Turkish border in Edirne. Reports indicate the group includes Syrians, Iraqis and Iranians.
Turkish officials have said security forces will not intervene to prevent any migrants from crossing, including those from Syria and other countries such as Afghanistan and Iran.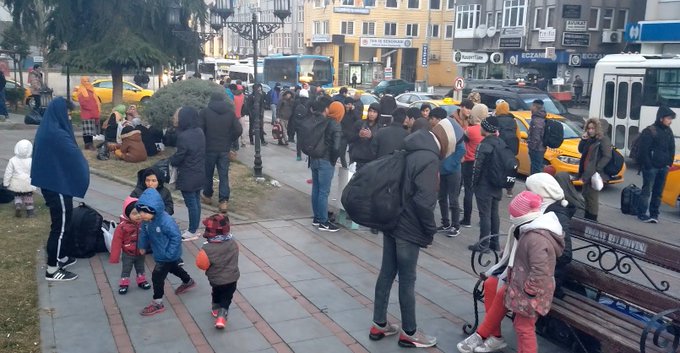 Turkish police, coastguards and border guards have been ordered to stop the searches.
Turkey has told European and other countries that it can no longer handle the wave of immigrants, as more than 3.7 million are already accommodated in the country, with Turkish officials criticizing those countries for their indifference to calls for a humanitarian crisis in Syria.
Corresponding scenes with groups of refugees preparing to cross the border have been recorded on the coast of Western Turkey, in particular in Dikili of Pergama.
According to reports, the Turkish government wants European Union's support for the situation in Idlib, while NATO has already expressed its support to Turkey, while the Euro-Atlantic alliance is expected to convene.
It all began with an attack on a Turkish camp by Syrian forces in Idlib, where 33 Turkish soldiers were killed.
According to government sources, Greece has tightened its border guard on land and at sea. Following developments in Idlib, the country is in constant contact with the European Union and NATO./ibna