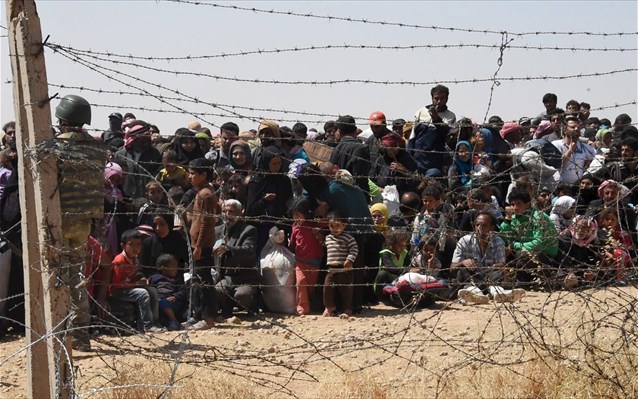 Ankara, February 5, 2016/Independent Balkan News Agency
By Manolis Kostidis
Apart from the USD 3 bn from the EU, Turkey looks set to receive more funds, as commitments for the disposal of billions of dollars were made during the first day of the works for the "Donors work for Syria" conference.
The European Union committed itself to provide at least USD 3 bn, the US for the amount of USD 890 mln, Germany USD 2 bn and the United Kingdom USD 1.7 bn.
The aim of the conference held under the auspices of the UN is to concentrate USD 10 bn for 4.6 million refugees and 13.5 million Syrians in need of assistance within Syria.
"To see people eating grass and stray animals to survive day by day, shocks every civilized person. And we have to give an answer to this", US Secretary of State John Kerry said at the conference.
Russia: "Ankara is preparing to invade Syria"
H Moscow claims that Ankara is preparing to invade Syria causing new tension between the two countries.
The spokesman of the Russian Defence Ministry Igor Konashenkov said that "the Russian Defense ministry has recorded a growing number of indications of a secret preparation of the Turkish Armed Forces for taking up action in Syrian territory".
Ahmet Davutoglu in a statement from London said that 70,000 Syrians refugees are moving from Aleppo to the Turkish border, due to the escalation of air strikes, alluding to the russian flights. According to information, the forces of Bashar al-Assad have taken many suburbs in Aleppo, the rebel's stronghold, which doesn't sit well with Ankara.
"Those who help the Assad regime commit the same war crimes", Davutoglu denounced.