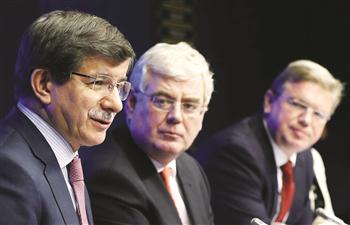 Ankara quickly rejects a tentative proposal from the European Union on accession negotiations, refusing to open its ports to Greek Cypriot shipping in return for speedier chapter negotiations
Turkey has rebuffed the European Union which offered to turn its "one-flower policy" into a "flourishing garden" of several chapters, if Turkey fulfills its obligation to fully implement measures that would open its ports to all EU members, including Greek Cyprus.
A Foreign Ministry official, speaking on the condition anonymity, told the Hürriyet Daily News yesterday that there was no change in Turkey's Cyprus stance and that Ankara did not see the Cyprus issue as a problem in the negotiation process with the bloc.
The statement from Brussels came after Foreign Minister Ahmet Davutoğlu said more than one flower was necessary for spring, referring to the opening of only Chapter 22 on regional policy and the coordination of structural instruments.