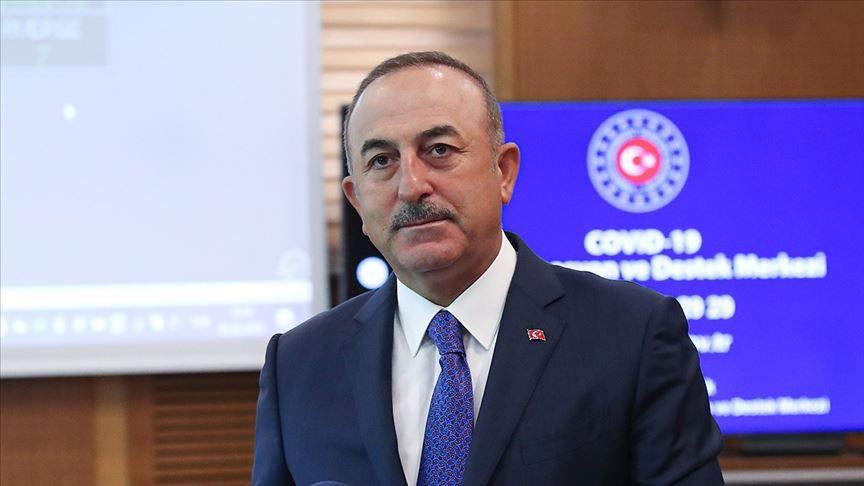 "Whoever the American people elect, we as Turkey are ready to continue to work closely with the US administration", Turkish Foreign Minister Mevlut Cavusoglu said, commenting on the US Presidential Elections.
In an interview with Kriter magazine, the Turkish Foreign Minister praised the US presidential race between incumbent President Donald Trump and Democratic candidate Joe Biden.
To the question "Whose election would create a more positive image, especially in terms of Turkish-American relations?" Cavusoglu replied, "The elections are taking place in what is perhaps the most polarized American society as a result of the coronavirus epidemic, its effects on the economy and the racial tensions. That is why it is not very realistic to make predictions about the election results from now on. It is also not a question of expressing any anticipation about one side or the other. This decision belongs only to the American people and everyone must respect that. In other words, whoever the American people choose, we as Turkey are ready to continue working closely with the US administration".
Stressing that they would continue to vehemently oppose the efforts of American politicians led by Biden to turn domestic policy debates in Turkey into an election campaign tool, Cavusoglu noted that "in the past, the country has worked closely with both Republican and Democratic governments in the spirit of alliance in a harmonious way. That is why we believe that our deep-rooted relations with the United States will continue to grow, regardless of the political identity of the American President". /ibna