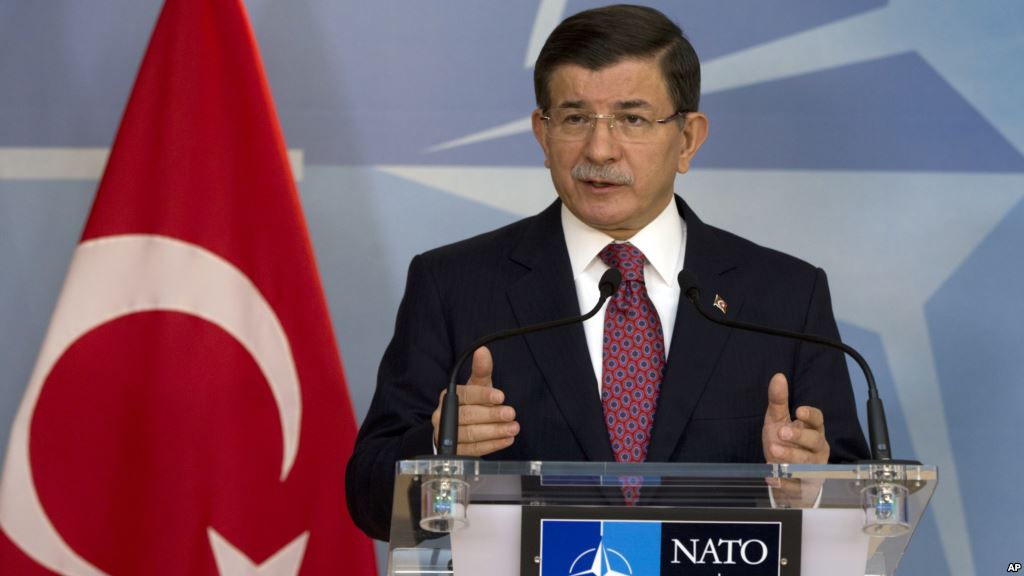 Ankara, November 30, 2015/Independent Balkan News Agency
Turkey will not apologize for downing an aircraft that violated its airspace but the country is ready to hold talks with Russia, the Turkish premier said Monday.
Addressing a joint press conference with NATO Secretary General Jens Stoltenberg at the alliance's headquarters in Brussels, Prime Minister Ahmet Davutoglu underscored Turkey's readiness to hold talks with Russia to defuse tensions arising from the downing of a Russian bomber on Nov. 24.
"If the Russian side wants talks and to prevent any future event like this, we are ready to talk," Davutoglu said.
"If they want information, we can give any information regarding this incident. If they want to improve relations… we are ready to talk."
However, Davutoglu said Turkey should not be asked to apologize for doing its duty to protect its border and airspace.
"The protection of our airspace, land border is not only a right but a duty for my government," he said. "No authority will apologize because of doing [its] duty. Protection of Turkish borders is a national duty and our armed forces did their job to protect its airspace."
Moscow has demanded an apology for the shooting down of the SU-24 over southern Turkey.
Speaking in France, President Recep Tayyip Erdogan said he had asked to meet Russian President Vladimir Putin following the downing of the bomber.
"As Turkey, we made our demand on the first day," he told reporters at the UN climate change conference near Paris. "Now, we are waiting for a response."
Erdogan is expected to meet U.S. President Barack Obama on Tuesday.
Russia has introduced a range of measures against Turkey, including economic sanctions and the end of visa-free arrangements, as well as calling on Russian tourists to not visit Turkey.
Davutoglu criticized the decision to impose sanctions.
"Russia was against economic sanctions themselves," he said, referring to the sanctions imposed on Russia by the U.S. and EU in response to the annexation of Crimea last year.
"It is contradictory to use the same measure, which were criticized by them when other countries did so over Ukraine."
He also called on Russians to continue visiting Turkey — a major destination for Russian tourists.
"Russian people are friendly people to [the] Turkish people," Davutoglu said. "For many of them, Antalya is like second home… we expect Russian friends to come to Turkey in a friendly manner [and] Turkey is a home for Russian tourists."
Stoltenberg backed Turkey's right to protect its borders and said NATO would support efforts to defuse tension. "We support Turkey's efforts to make contact with Russia," he said.
"All allies fully support Turkey's right to defend its territorial integrity and its airspace. I welcome Turkey's efforts to establish contact with Moscow to de-escalate the situation.
"It is important to stay calm and to calm tensions. I urge Russia to play a constructive role in Syria by targeting ISIL [Daesh] — our common enemy."
Source: The Journal of Turkish Weekly