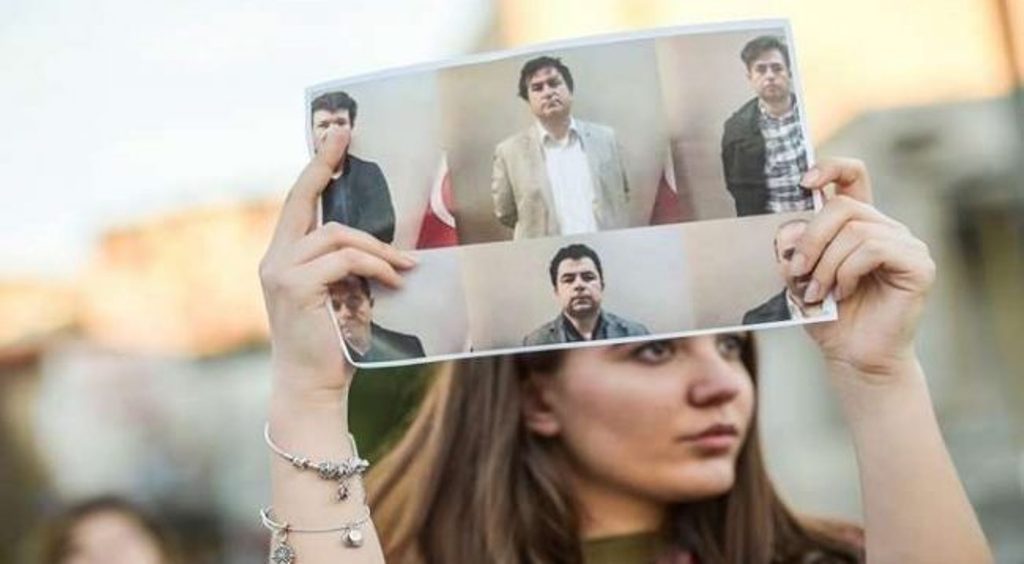 Turkish Foreign Ministry released a statement on Thursday following the US State Department's report on Kosovo where the deportation of six Turkish national from Kosovo a year ago was amongst its findings.
The Turkish Foreign Ministry says that "we're achieving successful results in the fight against the expansion of the terrorist organization FETO abroad. It's now clearer than ever that the organization in question poses a real threat not only for Turkey, but also for those countries where this organization operates".
The statement also stresses that Organization for Islamic Cooperation and Pakistan have declared FETO a terrorist organization. "Schools funded by FETO have been shut down in over 20 countries of the world. Many countries, including Balkan countries, have banned FETO from their territories".
Meanwhile, according to the Turkish Foreign Ministry, "all of these procedures comply with the laws of the countries they're applied in and international law".
On Monday, US embassy to Pristina declared that political pressure on security is an outrageous violation of democratic values, referring to the operation that led to the deportation of six Turkish nationals a year ago.
In its press release, the US embassy declared that "It was almost a year ago that Kosovo expelled six Turkish citizens as alleged threats to national security without due process.  We were pleased to see the establishment of a parliamentary investigative committee, which exposed legal violations surrounding the incident despite attempts to obstruct its work.  The committee's findings, which suggest 31 legal or procedural breaches by the Kosovo Intelligence Agency, Interior Ministry, and other institutions, raise concerns about overreach by key security agencies, as well as the security sector's susceptibility to political manipulation.  We call on Kosovo institutions to ensure full accountability for anyone violating the law, and remind Kosovo leaders that security institutions must act only within their constitutional authority, subject to the rule of law.
The issue is not the alleged guilt or innocence of the individuals, but rather the apparent circumventing of Kosovo's legal processes by Kosovo politicians.  Political pressure on the security sector to break Kosovo law is an egregious breach of democratic values.  We urge full transparency in the security sector, and in the conduct of foreign affairs, to prevent inappropriate interference by Kosovo politicians in the future.". /ibna/